Note taking
There are an array of tools at your disposal for effective note taking. It is important that you select the most suitable tool for the job - and one that you are comfortable using. Note-taking styles and preferences will depend on what you want to achieve. The top tips below offer advice about utilising digital technologies to enhance your note taking.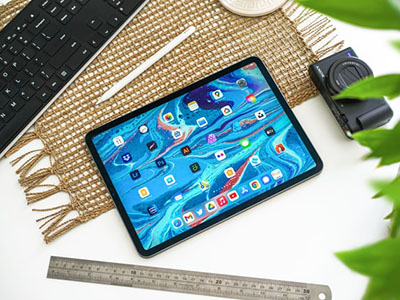 1. Use the right app for you
Consider using Microsoft OneNote as it integrates with other Office apps. It allows for freeform and structured notes to be collated in an organised way. There are also plenty of alternatives, such as Microsoft Word, which has a useful speech-to-text dictation feature. Read and Write offers research tools to grab content from web pages, spelling and grammar check, a function to read your notes back to you and is useful for those whose first language is not English. Mindjet MindManager allows you to link your notes together through using a mind map.
2. Store notes in the cloud
If you use OneNote or Word (with documents stored in OneDrive or Teams), your notes will be stored in your Office 365 account by default. This will make them available on any device as long as you log into the apps using your University account details. Most other note taking apps include cloud storage too. Keeping your notes in the cloud means they're available for you to read or add to wherever you are, on any device, and there is less chance of losing them.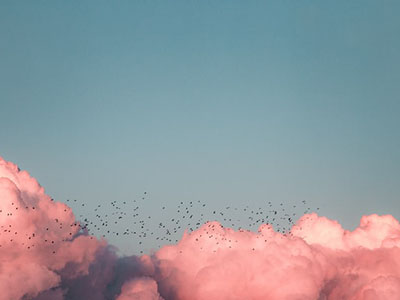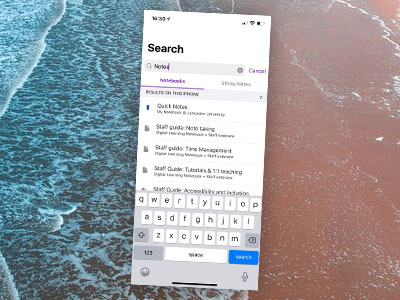 3. Search your notes
If you keep your notes in digital notebooks using OneNote, you can instantly search all of your notes from a single search box on any device - great if you've forgotten where you saved last week's meeting notes. You can also search within your notes for references to a specific topic when you're reviewing your notes.
4. Write by hand
Writing by hand can be quicker for some and may feel more natural than typing. If you have a touchscreen device you can write directly into OneNote with a stylus, with the option of converting this to text later on. You can also use a stylus to annotate PDF or Word documents when researching or reading documents.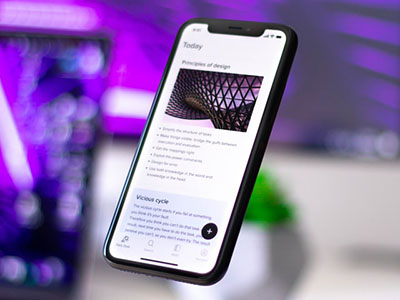 5. Add all types of content
Most note taking apps allow you to add a wide variety of content to your notes. Using OneNote you can record audio or video into a page, embed online videos and other content, clip from your screen or the web, print documents directly into your notebook and add photographs or scan documents using your devices camera and Microsoft Lens.
6. Sharing is caring
If you're working with a group of colleagues, consider creating a shared online notebook so you can collectively collate notes and resources and add comments without having to physically meet up. Using Microsoft Teams is a great way to do this. If you have a Teams space for your group, you can create a OneNote notebook within a channel, or even several for different topics or workstreams if you wish.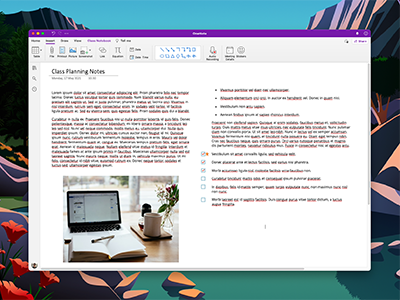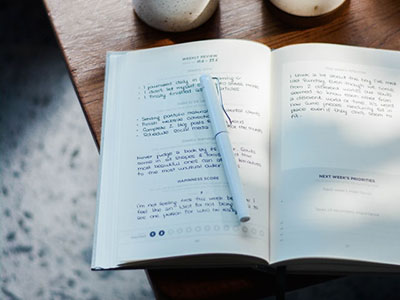 7. Don't ditch paper entirely
There may be times when your devices run out of battery, your app crashes, or it's just not convenient or appropriate to pull out a device and load up a note-taking app. Keep a pen and paper handy for these situations; but we'd recommend this only as a backup, and that you scan your handwritten notes into OneNote (with the option to convert to text) later on.
Apps to help with this
Related guides