Overview
Data analysis and statistical models support many aspects of the modern world, from science and technology to finance and business. They allow us to overcome medical, scientific, industrial and social problems and a Master's-level understanding of them is beneficial in many careers.

Our Royal Statistical Society (RSS) accredited Master's programme combines a blend of theoretical study with real-world application. Over the year, you will develop advanced statistical skills and knowledge, while having the opportunity to put what you learn into practice and gain valuable, real-world experience. In addition to acquiring advanced technical knowledge, you will also develop project management and communication skills. Upon graduating, you will be ideally placed to pursue a career as a statistician, confident that you can apply your analytical and programming skills in a diverse range of applications.

A carefully structured approach will enable you to develop and strengthen your essential core skills in both classical and modern statistical methods and inference before progressing to the more advanced and specialist modules. The specialist modules cover a diverse range of statistical topics reflecting both areas of Departmental research expertise and the requirements of leading employers of statisticians. You will be supported in selecting those specialist modules that best reflect your own interests and career aspirations. Students interested in careers in medical statistics can follow a medical pathway consisting of modules in Clinical Trials, Principles of Epidemiology, Multilevel and Longitudinal Data Analysis and Survival and Event History Analysis.

Alongside the technical modules, you will undertake a module to advance key transferable skills in programming and communications. Programming, and the confident use of statistical software, enables the analysis of large and complex data sets, whilst communication is an essential skill for all statisticians, who must be able to engage in dialogue with members of the project team, stakeholders and end-users. You will be based within the Department of Mathematics and Statistics where you will have access to specialist software and equipment. You will have the opportunity to engage with academic staff members, all of whom are active statistical researchers, and to participate in departmental research colloquia and seminars should you choose to do so.

Finally, over the course of three months, you will complete a Master's-level dissertation. A statistical researcher, who will guide and support you throughout the period, will supervise this independent project. They will advise on the direction of the project, as well as contributing guidance on technical aspects of modelling, interpretation of analysis and presentation of the final report. Undertaking this dissertation will allow you to bring together and put into practice the discipline specific skills, knowledge and experience you have gained throughout the year. This will take your understanding of advanced statistics beyond classroom learning allow you to develop a working understanding of statistical methodology and build your confidence in working independently and leading the statistical direction of a project. This experience will be invaluable as you progress into a career.
Course accreditation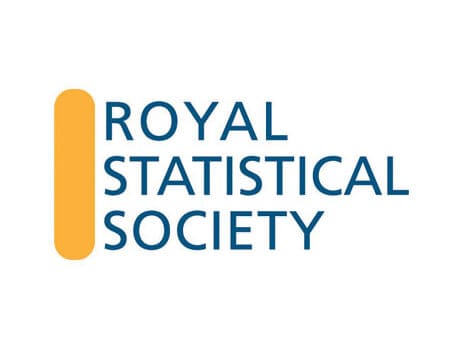 Careers
Statistics graduates are highly employable, having in-depth specialist knowledge and a wealth of skills. Through this degree, you will graduate with a comprehensive skill set, including data analysis and manipulation, logical thinking, problem-solving and quantitative reasoning, as well as advanced knowledge of the discipline. Also, statistics plays a valuable role in all businesses and enterprises. As a result, a range of industries seek statisticians for roles, such as education, finance, forensics, health, market research, and transport.
The starting salary for many graduate statistical roles is highly competitive, and popular career options include:
Assistant Statistician
Data Analyst
Market Researcher
Data Scientist
Statistical Officer
Teacher
Studying at Master's level will further enhance your career prospects, and provides opportunities to progress further in your career.
Alternatively, you may wish to undertake postgraduate research study either at Lancaster, or elsewhere. Postgraduate research will develop your research expertise, and help you to pursue a career in research in either an academic or research setting.
Entry Requirements
Academic Requirements
2:1 Hons degree (UK or equivalent) in a subject with a strong mathematics or statistics component.
We may also consider non-standard applicants, please contact us for information.
If you have studied outside of the UK, we would advise you to check our list of international qualifications before submitting your application.
English Language Requirements
We may ask you to provide a recognised English language qualification, dependent upon your nationality and where you have studied previously.
We normally require an IELTS (Academic) Test with an overall score of at least 6.5, and a minimum of 6.0 in each element of the test. We also consider other English language qualifications.
If your score is below our requirements, you may be eligible for one of our pre-sessional English language programmes.
Contact: Admissions Team +44 (0) 1524 592032 or email pgadmissions@lancaster.ac.uk
Course Structure
You will study a range of modules as part of your course, some examples of which are listed below.
Information contained on the website with respect to modules is correct at the time of publication, but changes may be necessary, for example as a result of student feedback, Professional Statutory and Regulatory Bodies' (PSRB) requirements, staff changes, and new research. Not all optional modules are available every year.
Fees and Funding
We set our fees on an annual basis and the 2024/25 entry fees have not yet been set.
Additional costs

There may be extra costs related to your course for items such as books, stationery, printing, photocopying, binding and general subsistence on trips and visits. Following graduation, you may need to pay a subscription to a professional body for some chosen careers.

Specific additional costs for studying at Lancaster are listed below.

College fees

Lancaster is proud to be one of only a handful of UK universities to have a collegiate system. Every student belongs to a college, and all students pay a small College Membership Fee which supports the running of college events and activities.

For students starting in 2023, the fee is £40 for undergraduates and research students and £15 for students on one-year courses. Fees for students starting in 2024 have not yet been set.

Computer equipment and internet access

To support your studies, you will also require access to a computer, along with reliable internet access. You will be able to access a range of software and services from a Windows, Mac, Chromebook or Linux device. For certain degree programmes, you may need a specific device, or we may provide you with a laptop and appropriate software - details of which will be available on relevant programme pages. A dedicated IT support helpdesk is available in the event of any problems.

The University provides limited financial support to assist students who do not have the required IT equipment or broadband support in place.

Application fees and tuition fee deposits

For most taught postgraduate applications there is a non-refundable application fee of £40. We cannot consider applications until this fee has been paid, as advised on our online secure payment system. There is no application fee for postgraduate research applications.

For some of our courses you will need to pay a deposit to accept your offer and secure your place. We will let you know in your offer letter if a deposit is required and you will be given a deadline date when this is due to be paid.

Fees in subsequent years

If you are studying on a programme of more than one year's duration, the tuition fees for subsequent years of your programme are likely to increase each year. Read more about fees in subsequent years.
Scholarships and Bursaries
Details of our scholarships and bursaries for 2024-entry study are not yet available, but you can use our opportunities for 2023-entry applicants as guidance.
Check our current list of scholarships and bursaries.
Important Information
The information on this site relates primarily to 2023/2024 entry to the University and every effort has been taken to ensure the information is correct at the time of publication.
The University will use all reasonable effort to deliver the courses as described, but the University reserves the right to make changes to advertised courses. In exceptional circumstances that are beyond the University's reasonable control (Force Majeure Events), we may need to amend the programmes and provision advertised. In this event, the University will take reasonable steps to minimise the disruption to your studies. If a course is withdrawn or if there are any fundamental changes to your course, we will give you reasonable notice and you will be entitled to request that you are considered for an alternative course or withdraw your application. You are advised to revisit our website for up-to-date course information before you submit your application.
More information on limits to the University's liability can be found in our legal information.
Our Students' Charter
We believe in the importance of a strong and productive partnership between our students and staff. In order to ensure your time at Lancaster is a positive experience we have worked with the Students' Union to articulate this relationship and the standards to which the University and its students aspire. View our Charter and other policies.