Overview
Top reasons to study with us
5

5th for Physics

The Guardian University Guide (2023)

5

5th for Physics and Astronomy

The Times and Sunday Times Good University Guide (2023)

10

10th for Physics

The Complete University Guide (2023)
Taught jointly with Lancaster's Department of Mathematics and Statistics, our MSci degree in Theoretical Physics with Mathematics (Study Abroad) combines core physics and specialised theoretical physics subjects with classes in pure mathematics. This equips you with an understanding of the mathematical foundations of physics, for example, you will learn how quantum mechanics is underpinned by the powerful mathematical concept of a Hilbert space.
In your first year you will cover the core of physics in modules such as Quantum Physics and Electromagnetism, and the core of mathematics including geometry and calculus, numbers and relations, and probability.
In years two and three, the core physics modules are complemented by courses from the Theoretical Physics scheme and mathematical topics such as group theory and differential equations.
Students on our MSci (Study Abroad) degree scheme spend their third year studying at one of our partner universities in Australia, New Zealand, the USA, Canada or Europe. You study the same subjects at Lancaster as students on our regular MSci degree scheme, and undertake courses at our partner institutions that are equivalent to those studied here at Lancaster.
Lancaster University will make reasonable endeavours to place students at an approved overseas partner university that offers appropriate modules which contribute credit to your Lancaster degree. Occasionally places overseas may not be available for all students who want to study abroad or the place at the partner university may be withdrawn if core modules are unavailable. If you are not offered a place to study overseas, you will be able to transfer to the equivalent standard degree scheme and would complete your studies at Lancaster.
Lancaster University cannot accept responsibility for any financial aspects of the year or term abroad.
In the final year of your course you take advanced options such as Quantum Information and Advanced Gravity and Relativity, and complete your extended research project on a topic such as Gravitational Waves, Quantum Computation, Physics of Graphene, Photonic Crystals, and Geometry and Electrodynamics.
Careers
Theoretical Physics and Theoretical Physics with Mathematics are disciplines that are fundamental to advancements in modern society. Theoretical Physicists are highly numerate with advanced problem-solving skills, programming knowledge, critical thinking abilities and project management experience, all of which are developed and refined over the course of your degree. These skills open a wealth of career options from the very pure, such as expanding knowledge through scientific research, or very practical like exploring the world of data science and software development. Many of our graduates continue their studies to PhD level and embark on a career in academia. A wealth of additional opportunities also exists, such as teaching or careers within the business and finance sectors. Our graduates are well-paid, with the median starting salary of our Physics degrees being £25,500 (HESA Graduate Outcomes Survey 2022).
Here are just some of the roles that our BSc and MPhys Theoretical Physics and Theoretical Physics with Mathematics students have progressed into upon graduating:
Software Engineer – Capital One
Software Automation Engineer – Cortex Intelligent Automation
PhD Candidate – Lancaster University
Tech Consultant – QA
Research Assistant – Quantum Base
Software Engineer – Cambridge Consultants
PhD Researcher – Cardiff University
Research Software Developer – Riverlane
Principle Scientist (Radar Protection) – Defence, Science and Technology Laboratory
Project Scientist – DNV
Physics Teacher – Bolton School
Data Scientist – Office for National Statistics (ONS)
Lancaster University is dedicated to ensuring you not only gain a highly reputable degree, you also graduate with the relevant life and work based skills. We are unique in that every student is eligible to participate in The Lancaster Award which offers you the opportunity to complete key activities such as work experience, employability/career development, campus community and social development. Visit our Employability section for full details.
Entry Requirements
Grade Requirements
A Level AAA
Required Subjects A level Mathematics grade A and A level Physics grade A
IELTS 6.0 overall with at least 5.5 in each component. For other English language qualifications we accept, please see our English language requirements webpages.
Interviews Applicants may be interviewed before being made an offer.
Other Qualifications
International Baccalaureate 36 points overall with 16 points from the best 3 Higher Level subjects including 6 in Mathematics HL and Physics HL
BTEC May be considered alongside A level Mathematics and A level Physics.
We welcome applications from students with a range of alternative UK and international qualifications, including combinations of qualification. Further guidance on admission to the University, including other qualifications that we accept, frequently asked questions and information on applying, can be found on our general admissions webpages.
Contact Admissions Team + 44 (0) 1524 592028 or via ugadmissions@lancaster.ac.uk
Course Structure
Lancaster University offers a range of programmes, some of which follow a structured study programme, and others which offer the chance for you to devise a more flexible programme to complement your main specialism. We divide academic study into two sections - Part 1 (Year 1) and Part 2 (Year 2, 3 and sometimes 4). For most programmes Part 1 requires you to study 120 credits spread over at least three modules which, depending upon your programme, will be drawn from one, two or three different academic subjects. A higher degree of specialisation then develops in subsequent years. For more information about our teaching methods at Lancaster please visit our Teaching and Learning section.
The following courses do not offer modules outside of the subject area due to the structured nature of the programmes: Architecture, Law, Physics, Engineering, Medicine, Sports and Exercise Science, Biochemistry, Biology, Biomedicine and Biomedical Science.
Information contained on the website with respect to modules is correct at the time of publication, and the University will make every reasonable effort to offer modules as advertised. In some cases changes may be necessary and may result in some combinations being unavailable, for example as a result of student feedback, timetabling, Professional Statutory and Regulatory Bodies' (PSRB) requirements, staff changes and new research.
Fees and Funding
We set our fees on an annual basis and the 2024/25 entry fees have not yet been set.
As a guide, our fees in 2023/24 were:
| UK | International |
| --- | --- |
| £9,250 | £26,550 |
Additional costs

Additional costs for this course

There are a number of optional one-day visits to places of interest and students pay travel costs.

There may be extra costs related to your course for items such as books, stationery, printing, photocopying, binding and general subsistence on trips and visits. Following graduation, you may need to pay a subscription to a professional body for some chosen careers.

Specific additional costs for studying at Lancaster are listed below.

College fees

Lancaster is proud to be one of only a handful of UK universities to have a collegiate system. Every student belongs to a college, and all students pay a small college membership fee which supports the running of college events and activities.

For students starting in 2022 and 2023, the fee is £40 for undergraduates and research students and £15 for students on one-year courses. Fees for students starting in 2024 have not yet been set.

Computer equipment and internet access

To support your studies, you will also require access to a computer, along with reliable internet access. You will be able to access a range of software and services from a Windows, Mac, Chromebook or Linux device. For certain degree programmes, you may need a specific device, or we may provide you with a laptop and appropriate software - details of which will be available on relevant programme pages. A dedicated IT support helpdesk is available in the event of any problems.

The University provides limited financial support to assist students who do not have the required IT equipment or broadband support in place.

Study abroad courses

In addition to travel and accommodation costs, while you are studying abroad, you will need to have a passport and, depending on the country, there may be other costs such as travel documents (e.g. VISA or work permit) and any tests and vaccines that are required at the time of travel. Some countries may require proof of funds.

Placement and industry year courses

In addition to possible commuting costs during your placement, you may need to buy clothing that is suitable for your workplace and you may have accommodation costs. Depending on the employer and your job, you may have other costs such as copies of personal documents required by your employer for example.
Scholarships and Bursaries
Details of our scholarships and bursaries for 2024-entry study are not yet available, but you can use our opportunities for 2023-entry applicants as guidance.
Check our current list of scholarships and bursaries.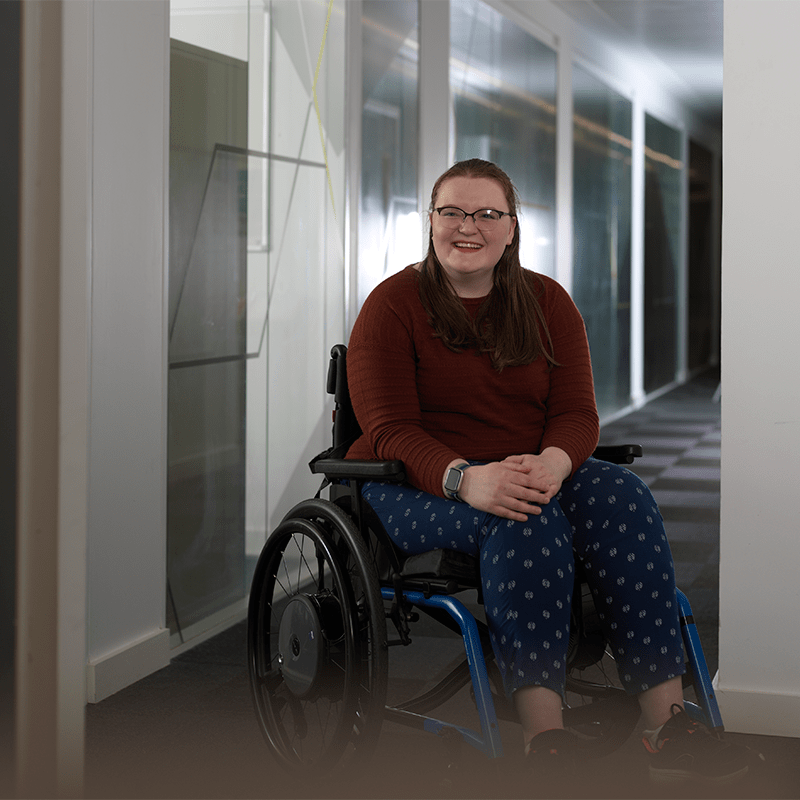 A place for Cerys
Lancaster has been the perfect place for me. The campus feels like its own little world and the sense of community has been a really key part of my experience at Lancaster. You can find your place in colleges, liberation forums, and societies – there really is somewhere for everyone.
The way that the Mathematics course is structured at Lancaster means that by the end of first year every student is caught up to the same level so you don't have to worry about being behind if you studied different qualifications at school. Then second year builds on that foundation to give a breadth of teaching across pure maths, statistics, and mathematical methods so that you can study what interests you in third year knowing that you have a strong basis to work from.
I decided to do a placement year, and I spent 14 months working for NHS England as a data analyst in the performance analysis team. I had the opportunity to work on official statistics that were discussed on the news and used by Number 10, the CEO of the NHS, and the general public. I was able to use the coding skills I learned in my degree to improve processes within my team which significantly increased efficiency and reduced errors.
I absolutely loved working in a sector that I feel passionately about and now know that data is the career I want to work in after I graduate. My placement experience helped me choose third-year modules that will be relevant to the graduate jobs I plan to apply for and the assessments I did during my placement year have helped me reflect on what sort of jobs I want to apply for.
Cerys Evans, BSc Hons Mathematics (Placement Year)
Learning support
We ensure that our students receive the support that they need in order to achieve their full academic potential. We are a friendly department and foster a highly supportive learning environment.
You will be assigned a tutor, meeting in the first week of the first term and once per term after that. Your tutor is available for on-demand, one-to-one consultation, and to discuss personal development. This includes assistance with module choices, monitoring of progress, support with career aspirations and provision of references, as well as providing information regarding other services available throughout the University.

We look at the representation of different genders, minorities and identities and look to encourage diversity within the department and the University. Students can become involved in helping us to identify issues.

Maths Café

We hold a Maths Café event every Monday in Fylde Common Room from 11:00 – 13:00. These are hosted by students in their third and fourth year, and provide help and support to undergraduate students in all years. The Maths Café is organised by the Maths and Stats Society.

Student Learning Advisor

The Faculty of Science and Technology's Student Learning Advisor offers free consultations to help you improve your scientific writing and help your coursework to achieve its full potential.
Physics Scholarships 2023
The Physics Department rewards excellence by providing an academic scholarship of £1,000 for students on our MPhys/MSci Physics courses, and a scholarship of £750 for those on a BSc Physics course. This is open to applicants who place us as their firm choice and achieve A*A* in A level Mathematics and Physics with a strong third A level (or equivalent grades) as well as strong performance in their first-term exams at Lancaster. Particle Lab
Our Particle Lab is a state-of-the-art laboratory that is fully equipped for you to get hands-on practical work in nuclear and particle physics. The lab is kitted out with a range of different particle detectors, using the same technologies that form the basis of modern research in experimental particle physics. Super Lab
The Super Lab is where we teach some of our core physics lab modules. The lab is fully equipped for performing experiments covering a range of topics including waves, optics, magnetism, radiation, spectroscopy, thermodynamics and electronic circuits. Astro Lab
The Astrophysics Laboratory provides you with an opportunity to obtain hands-on experience with the data and techniques used by researchers in astrophysics and solar and planetary physics.On the roof just outside of the Astro Lab is an observatory known as "The Dome", which is home to a pier-mounted Celestron CGE1400 XLT 14" Schmidt-Cassegrain telescope.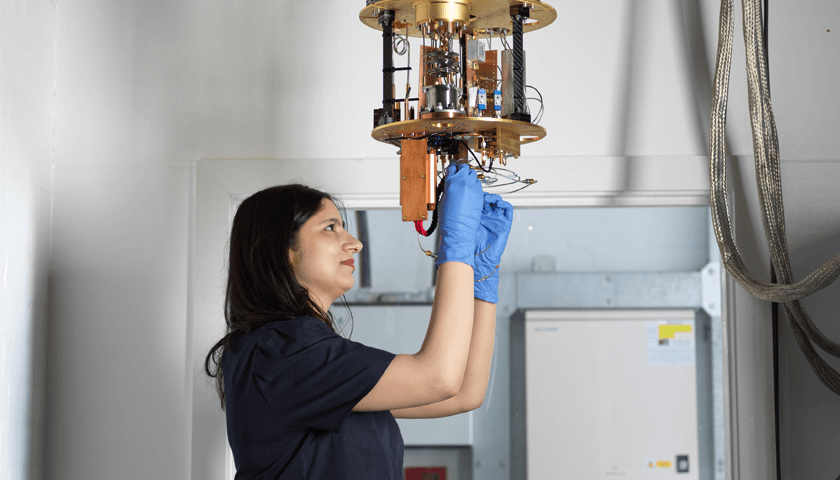 Ultra-Low Temperature Lab
Our Ultra-Low Temperature (ULT) Lab is home to some of the coldest temperatures on the planet! Here, you can study the behaviour of superfluids (such as liquid helium) and apply them to physical phenomena ranging from particle physics to cosmology. Iso Labs
Our Department is also home to a number of Iso Lab pods, each designed for studying quantum systems in controlled conditions where noise, vibration, and electromagnetic disturbances have been minimised to create "ultra-clean" environments for sensitive experiments Communal Spaces
Our Physics Department has an array of communal spaces available for you to collaborate and socialise together in. We even have a board games cupboard available for you to use in your down time!
Tour our facilities
Take a look at what we have to offer with our video tour of our Physics Department.
Undergraduate open days 2023
Our summer open days give you Lancaster University in a day. Visit campus and put yourself in the picture.
Undergraduate Open Days
A tour of the Campus
Join Meenal and Vlad as they take you on a tour of the Lancaster University campus. Discover the learning facilities, accommodation, sports facilities, welfare, cafes, bars, parkland and more.
Undergraduate Open Days
Important information
The information on this site relates primarily to 2024/2025 entry to the University and every effort has been taken to ensure the information is correct at the time of publication.
The University will use all reasonable effort to deliver the courses as described, but the University reserves the right to make changes to advertised courses. In exceptional circumstances that are beyond the University's reasonable control (Force Majeure Events), we may need to amend the programmes and provision advertised. In this event, the University will take reasonable steps to minimise the disruption to your studies. If a course is withdrawn or if there are any fundamental changes to your course, we will give you reasonable notice and you will be entitled to request that you are considered for an alternative course or withdraw your application. You are advised to revisit our website for up-to-date course information before you submit your application.
More information on limits to the University's liability can be found in our legal information.
Our Students' Charter
We believe in the importance of a strong and productive partnership between our students and staff. In order to ensure your time at Lancaster is a positive experience we have worked with the Students' Union to articulate this relationship and the standards to which the University and its students aspire. View our Charter and other policies.