First year Social Work at Lancaster
The transition to university is exciting but can also be daunting. Our first year courses are designed to support you in developing university-level research and writing skills, with academic support available when you need it.
There are a lot of experiences that can prompt an interest in studying social work. For some it might be hearing stories from a friend or relative who works in social care. For others it is personal experience in the care sector. And for others it is a desire to help address inequality or injustice. Whatever their paths to social work and to Lancaster, we ensure that our students receive support to make the most of their time here.
Your first module
In your first year, you will take three modules that run across the whole year. The first, Social Work Practice 1, provides a foundation for social work practice. You have opportunities to interact with academics, practitioners, service users and carers – asking them questions about their first-hand experience of delivering and receiving care services, as well as discussing key skills and values for social workers.
Your other modules
The second module, Contemporary Social Problems, looks more broadly at how certain issues become defined as social problems, which then require addressing, and how economic and social inequalities are reproduced over time.
The third module in your first year offers you some choice. One of the unique aspects of our social work degree is that you can choose an option in your first year in a non-social work subject. This flexibility to make the degree your own can allow you to gain a unique combination of knowledge and skills to support you in future work. In the past, students have chosen options within our Department such as Sociology or Gender Studies, as well as those outside the Department such as Criminology or Psychology. You don't have to decide upon your optional module until after you arrive on campus to study. Events and information in your first week on campus will help you to find the option that is right for you.
Availability of optional modules outside the Department may depend upon timetabling and other limitations. Find further details on modules. First year options within the Department include: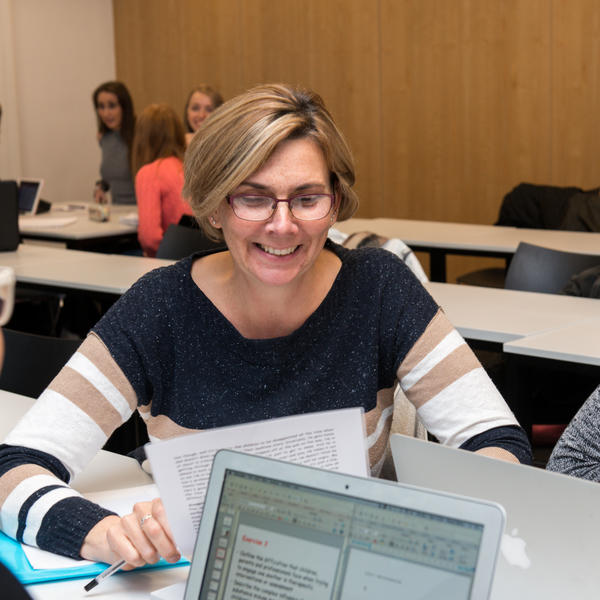 Jayne Erlam
The degree was amazing. We were a small group of 40 students which enabled a very personal approach from the department. I was honoured to be student rep and can confidently assure that the student voice is truly valued at Lancaster: time and again I saw positive adjustments made as a result of student feedback. I saw studying as a full-time job, evenings were spent with my children whose own school work ethic benefitted from seeing me achieve well through sheer hard work and determination.
Joining us for an interview
Before being offered a place at Lancaster, qualified applicants are invited to an interview day either online or in person. On the interview day, you will meet members of our staff and students as well as interact with social care users and practitioners. Positive Futures are a charity who work with us as independent facilitators for some interview days.
"Don't worry about the day, it's fun and there is lots of support. Read the information you are sent beforehand and you will have a great day."
Jan Gomez, Positive Futures
"It is one of the most organised and informative days at a university I have experienced, and I am a mum of two graduates!"
Jill Brown, Positive Futures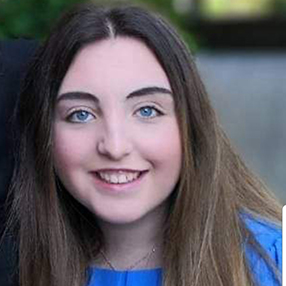 Katie Sellers, Social Work student
My advice for starting at this university would be just be yourself. When I started I was worried because I am not posh at all and find it hard to use big fancy words. I have now learnt that it doesn't matter. So, no matter how hard it gets just remember, you deserve to be on this course, you were chosen from a massive number of people and you have done really well.