Meet our team
No matter where you're from, we're here to support you during your time at Lancaster. Our team is dedicated to helping you learn about how the university works and making the most of your time here. Coming from diverse backgrounds ourselves, we know just how valuable varied experience is for learning together and developing as social workers. So whether in class or over a cuppa, we're here to answer your questions big or small. Jadwiga Leigh
You will likely meet me at the beginning of your time as a student, if not at one of our interview days. As the Director of the Social Work team, an important part of my role is to ensure that students have a good experience when studying social work at Lancaster and I welcome feedback at any time.
Having more recently joined the team here, I can say that Lancaster is the warmest and friendliest university I have ever worked in. It is nice to find a good academic home.
As a registered social worker with experience in child and family settings, I became inspired to explore innovative ways to support parents to develop skills that allow them to turn their lives around. That led me to establish the non-profit organisation New Beginnings in Greater Manchester, which aims to keep families together. In the past, we have been able to invite parents from the programme to come into the classroom to share their experiences and help us think about how research can really make a difference in opening up new opportunities for social work practice.
Lisa Morriss
I am an admissions tutor for Social Work. My role is to read through your applications and, if they meet our entry criteria, ensure that you receive an invite to interview. If you have any questions or issues with your application or general admissions processes, then please do get in touch by email or phone and we will do our best to help find a solution.
On the interview day you will meet a wide range of people from the team. If you need to talk through course options or anything to do with your seminars and lectures, one of the team will be able to help, or make an appointment for you to meet the right person who can help you. We will always point you in the right direction if there is someone in the university you need to see. But if you have any queries with the admissions, bursary or interview process please do contact us- we are easy to reach by email or in person.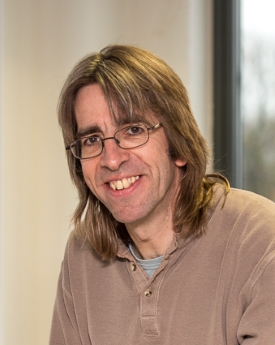 Chris Grover
I am a member of the social work team. I have been the social work Admissions Tutor and Director of Undergraduate Studies.
I am a social policy analyst interested in social security policy, poverty and money issues. My teaching is informed by my research that primarily focuses upon disability benefits, benefits for people in low paid work and support for people facing financial emergencies.
In the past, I have met students in their first year when I have taken a block of lectures on social welfare ideas and on poverty-related subjects.