Meet our team
No matter where you're from, we're here to support you during your time at Lancaster. Our team is dedicated to helping you learn about how the university works and making the most of your time here. Coming from diverse backgrounds ourselves, we know just how valuable varied experience is for learning together and developing as social workers. So whether in class or over a cuppa, we're here to answer your questions big or small. Clare Stone
I am the Director of Social Work at Lancaster and have the opportunity to work alongside dedicated and committed students and staff. I am a registered social worker, and worked within statutory services before moving into academia. My research and published work focuses primarily on competence for social work practice and I have particular interest in workplace learning. I have many years' experience of teaching, academic leadership and I supervise doctoral students.
I am really proud to be part of the learning community at Lancaster University.
Lisa Morriss
I am an admissions tutor for Social Work. My role is to read through your applications and, if they meet our entry criteria, ensure that you receive an invite to interview. If you have any questions or issues with your application or general admissions processes, then please do get in touch by email or phone and we will do our best to help find a solution.
On the interview day you will meet a wide range of people from the team. If you need to talk through course options or anything to do with your seminars and lectures, one of the team will be able to help, or make an appointment for you to meet the right person who can help you. We will always point you in the right direction if there is someone in the university you need to see. But if you have any queries with the admissions, bursary or interview process please do contact us- we are easy to reach by email or in person.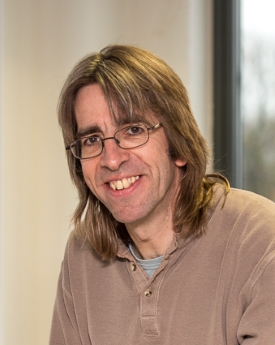 Chris Grover
As the Head of Department and a member of the social work team, I would be delighted to have you join us on our BA Social Work programme.
I am a social policy analyst interested in social security policy, poverty and money issues. My teaching is informed by my research that primarily focuses upon disability benefits, benefits for people in low paid work and support for people facing financial emergencies.
In the past, I have met students in their first year when I have taken a block of lectures on social welfare ideas and on poverty-related subjects. While I have less time for teaching now, as a Head of Department, I am still dedicated to ensuring that we create a supportive and positive environment for all of our students to thrive in.