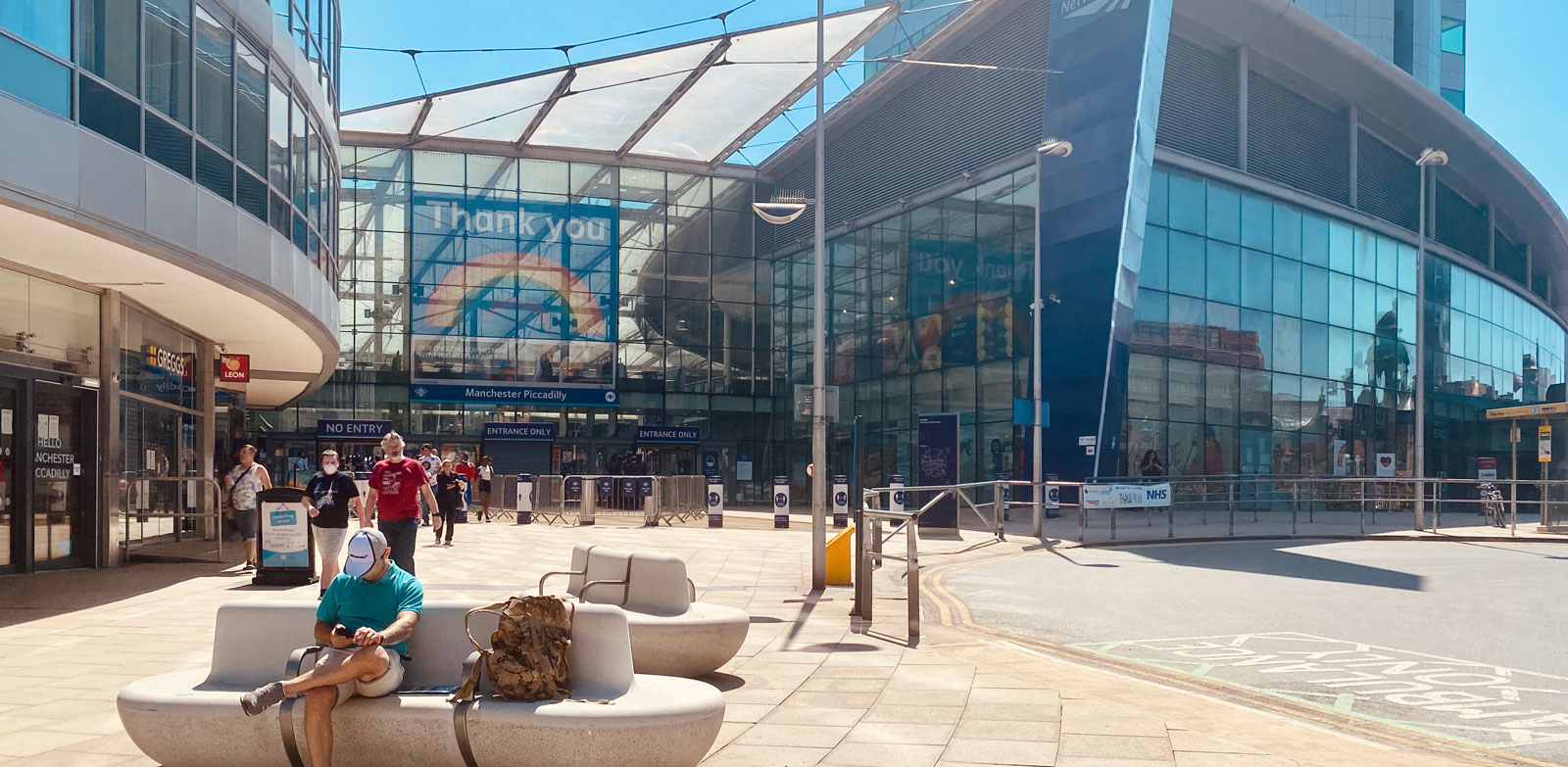 My Placement Part Three
By Chelsey Duchaussee
Pause | Play | STOP. Wait, is that the end? 
Hi everyone! I'm Chelsey, a 3rd year Business Economics student, currently on placement at Network Rail, based in Manchester Piccadilly Station. I started my placement year on the 9th September 2019, and it has been a major learning curve. I'm elated to be a digital content ambassador once again to share my placement journey with you! 
Pause  
You probably already know where I'm going with this blog based on the title. At the beginning of April, I shared my 2nd blog, 'Six month later', describing my progress and excitement for the last half of my placement. A week before posting that blog, the social distancing measures ramped up and I was required to work from home, with not much work to do due to the nature of my previous project.  
Nonetheless, I kept a routine at home, stayed in contact with my colleagues and assisted where I could have. I also had the time to plan my final year dissertation, facilitate online mock interviews with the LUMS careers team, provide support for other EDT placement students, learn some new video editing skills and assist my friends with some new online ventures.  
My time in 'lockdown' was challenging but I had many more good days than bad days. I grew mentally and spiritually. I had the opportunity to pause and appreciate the simplicity of life and the people God has blessed me with.  
Press play
I was given the opportunity to return to work at the start of June when some lockdown restrictions were lifted. With three months remaining, I was eager to make the most of my time at Piccadilly, but also quite anxious as the pandemic is still ongoing.  
The last few months have been filled with various pieces of content: videos, pictures and newsletters highlighting the various safety measures implemented at the station and to reassure our passengers that we are here to help. I've done some of my best work as a result of this pandemic, as I worked with the station and regional communications teams. I was willing to push myself, despite my own difficulties and finish my placement well. I am thankful to I have seen the fruits of my determination in different ways.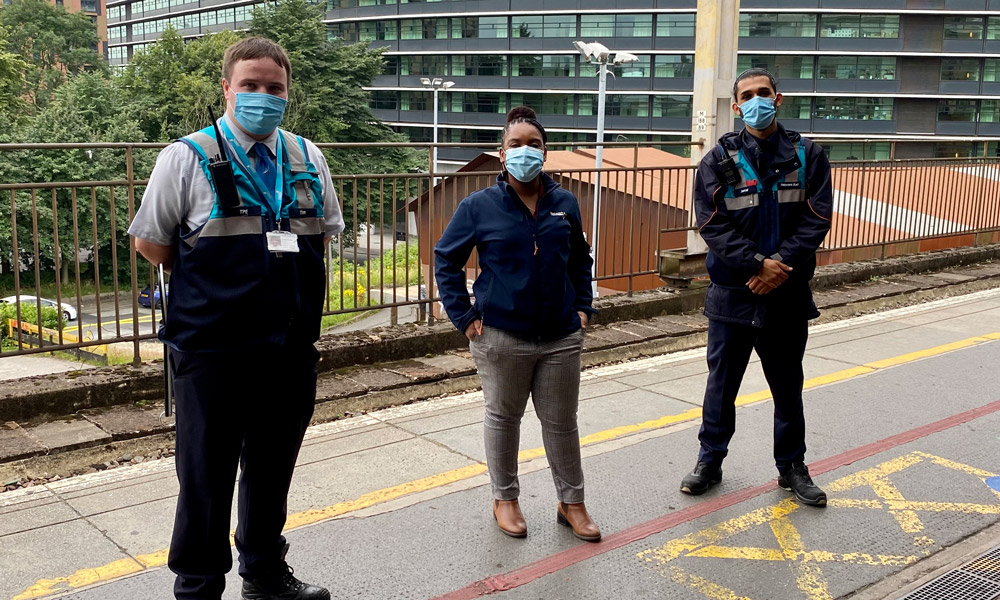 The End
Twelve months have come and gone. It's been a year filled opportunities for growth. I still remember my first day at the station. Very excited and optimistic but very unsure of how the year will be. As I mentioned in my first blog, the adjustment period was difficult. However, I am proud that I allowed myself to go through the process with much faith and determination, because today I can gladly say this year has been one of the best experiences yet.
As I share this final placement blog, I want to reemphasise my reason for doing a placement year and highlight its benefits for those who may be considering undertaking one while at University.
Why I chose one: 
While viewing the various Economics degrees from different Universities, I was drawn to Lancaster's Business Economics course which also included a placement year. I saw it as an opportunity to gain invaluable work experience in the United Kingdom, which will be a great asset when I return to my home country, Trinidad and Tobago. I also saw the year as an opportunity to challenge my thinking and aid in my personal development. 
What have I gained?
I joined Network Rail under the General Management placement scheme and was placed at Manchester Piccadilly Station to work alongside Station Management. My actual job title and the role were in no way limited to a set of tasks but rather encompassed a full range of management practices. However, I settled primarily into the area of Communications and Media while at Manchester Piccadilly Station. 
My time at Piccadilly was full of lessons. Every day I learnt something, and I mean that literally. These lessons didn't only come from my time at the station but also different departments within Network Rail such as Asset Management and Sponsorship where I spent some time. My placement was not rigid. My line manager and mentor gave me the space to complete media content, that have never been done before at station. While my placement year challenged me and caused me to grow holistically, it has also allowed me to build a bank of material which I can showcase to my future employers.  
Future Expectations and skills 
I have been given the opportunity to return to Network Rail after I complete my degree. However, right now, I intend to return home to Trinidad and Tobago where I will take my improved skills in customer service, communication, creativity and teamwork to benefit the public sector company I will be employed with. Wherever I go, I know the lessons learnt during my placement year will be of great use. 
LUMS Support
The entire LUMS Careers team has been a blessing to me while at Lancaster. The placement team helped me kick-start my placement journey, met me in the middle when things were difficult and saw me through to the end. This was in the form of regular emails, phone calls and a placement visit. I will always be thankful for all their effort
Thank you Network Rail (Manchester Piccadilly)
I am and will always be thankful for my time spent at Network Rail, but Manchester Piccadilly will have a special place in my heart. To the entire station team, TOCs, Mitie and my station management colleagues Scott, Matt, James, Kyla, Linda and Haider, thank you for an extraordinary year!