Overview
From business and finance to health and medicine, from infrastructure to societal studies, data science plays a vital role in all aspects of the modern world. The programme provides a foundation in statistical modelling and data analytical skills; the theories underpinning statistical modelling; programming; data mining and data science as process for gaining insight from data. You can study either full-time or part-time.
Upon successful completion of the modules you may wish to progress to a PGDip or an MSc in Data Science.
Entry Requirements
Academic Requirements
2:1 Hons degree (UK or equivalent) in Statistics, Computer Science or similar.
We may also consider non-standard applicants, please contact us for information.
If you have studied outside of the UK, we would advise you to check our list of international qualifications before submitting your application.
English Language Requirements
We may ask you to provide a recognised English language qualification, dependent upon your nationality and where you have studied previously.
We normally require an IELTS (Academic) Test with an overall score of at least 6.5, and a minimum of 6.0 in each element of the test. We also consider other English language qualifications.
If your score is below our requirements, you may be eligible for one of our pre-sessional English language programmes.
Contact: Admissions Team +44 (0) 1524 592032 or email pgadmissions@lancaster.ac.uk
Course Structure
You will study a range of modules as part of your course, some examples of which are listed below.
Information contained on the website with respect to modules is correct at the time of publication, but changes may be necessary, for example as a result of student feedback, Professional Statutory and Regulatory Bodies' (PSRB) requirements, staff changes, and new research. Not all optional modules are available every year.
Fees and Funding
| Location | Full Time (per year) | Part Time (per year) |
| --- | --- | --- |
| UK | £4,000 | £2,000 |
| International | £8,570 | £4,285 |
Scholarships and bursaries
At Lancaster, we believe that funding concerns should not stop any student with the talent to thrive.
We offer a range of scholarships and bursaries to help cover the cost of tuition fees and/or living expenses.
Additional costs

There may be extra costs related to your course for items such as books, stationery, printing, photocopying, binding and general subsistence on trips and visits. Following graduation, you may need to pay a subscription to a professional body for some chosen careers.

Specific additional costs for studying at Lancaster are listed below.

College fees

Lancaster is proud to be one of only a handful of UK universities to have a collegiate system. Every student belongs to a college, and all students pay a small which supports the running of college events and activities.

For students starting in 2022, the fee is £40 for undergraduates and research students and £15 for students on one-year courses. Fees for students starting in 2023 have not yet been set.

Computer equipment and internet access

To support your studies, you will also require access to a computer, along with reliable internet access. You will be able to access a range of software and services from a Windows, Mac, Chromebook or Linux device. For certain degree programmes, you may need a specific device, or we may provide you with a laptop and appropriate software - details of which will be available on relevant programme pages. A dedicated IT support helpdesk is available in the event of any problems.

The University provides limited financial support to assist students who do not have the required IT equipment or broadband support in place.

Fees in subsequent years

The University will not increase the Tuition Fee you are charged during the course of an academic year.

If you are studying on a programme of more than one year's duration, the tuition fees for subsequent years of your programme are likely to increase each year. The way in which continuing students' fee rates are determined varies according to an individual's 'fee status' as set out on our fees webpages.
Assessment
We offer an excellent range of learning environments, which include traditional lectures, computer laboratories, and workshops. We are also committed to providing timely feedback for all submitted work and projects.
Assessment varies across modules, allowing students to demonstrate their capabilities in a range of ways. Assessment can include laboratory reports, essays, exercises, literature reviews, short tests, poster sessions, oral presentations and formal examinations.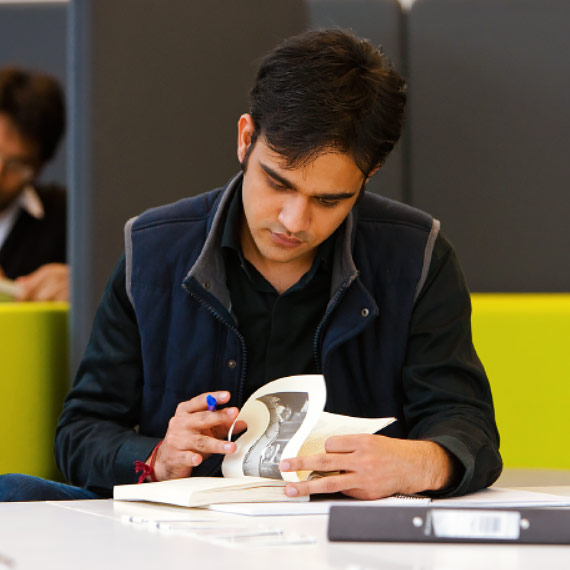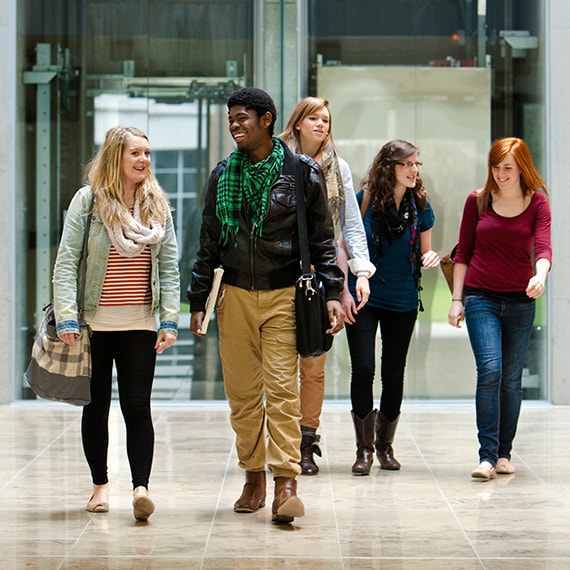 Community
We have an excellent relationship with our students and alumni. We have received praise for our ambition, positivity and supportiveness. By providing a variety of support methods, accessible at all stages of your degree, we strive to give our students the best opportunity to fulfil their potential and attract the very best opportunities for a successful career. Our academics are welcoming and helpful. We will assign an academic advisor to you who can offer advice and recommended reading. Our open-door policy has been a popular feature among our students. We believe in encouraging and inspiring our data scientists of the future.
Your future employability
The demand for people with data science skills is predicted to double over the next five years. This rising need is reflected in the average salary for data scientists, which is now £60,000 per annum.
Designed with industry

If you wish to pursue a career in data science, you need to be able to demonstrate both technical knowledge, an understanding of the role of data in modern enterprises and an ability to communicate the meaning of data. Our MSc programme has been designed in collaboration with industry to give students the opportunity both to learn the necessary skills and to use them in real-world settings through industry-hosted placements.

Career options

Our programme opens the door to many possible careers, including Data scientist or data science consultant; Financial modeller; Clinical and pharmaceutical analyst; or Data technologies specialist. Our alumni have gone on to data science roles at Amazon, Deloitte, Santander, Bloomberg, The Office of National Statistics, The Environment Agency and more.

Enterprise education

Lancaster University is committed to providing its entrepreneurial students with the support they need to launch their enterprises. We understand that you may wish to start your own company as soon as possible. We offer you the opportunity to incorporate an Enterprise Project into your course, instead of a work placement. You may prefer to complete your studies with a project that will form the basis of a future enterprise, and we help you to develop your ideas.

Lifetime support

As a student at Lancaster, you will gain access to our excellent careers service, offering lifetime support, help and friendly advice. We offer lifetime support, help and advice to all of our students. This service includes one-to-one support and advice on work experience, employability skills and careers.
Important Information
The information on this site relates primarily to 2022/2023 entry to the University and every effort has been taken to ensure the information is correct at the time of publication.
The University will use all reasonable effort to deliver the courses as described, but the University reserves the right to make changes to advertised courses. In exceptional circumstances that are beyond the University's reasonable control (Force Majeure Events), we may need to amend the programmes and provision advertised. In this event, the University will take reasonable steps to minimise the disruption to your studies. If a course is withdrawn or if there are any fundamental changes to your course, we will give you reasonable notice and you will be entitled to request that you are considered for an alternative course or withdraw your application. You are advised to revisit our website for up-to-date course information before you submit your application.
More information on limits to the University's liability can be found in our legal information.
Our Students' Charter
We believe in the importance of a strong and productive partnership between our students and staff. In order to ensure your time at Lancaster is a positive experience we have worked with the Students' Union to articulate this relationship and the standards to which the University and its students aspire. View our Charter and other policies.