Overview
Top reasons to study with us
10

10th for Statistics and Operational Research

QS World University Rankings (2023)

Business Analysts are highly sought after for their quantitative and business skills

Lancaster University is top 10 in The Complete University Guide 2024
Introduction
BSc Business Analytics is an academically rigorous degree programme that teaches the core skills of analysing data to help solve modern business problems. If you are numerate, analytically minded with an unquenchable curiosity about how and why things are done the way they are, Business Analytics can help launch your career in industry, finance, the public sector, government or consulting.
Programme overview
Truly modern organisations rely on sophisticated analysis and technology to perform effectively, and we produce creative, technically competent and skilled graduates who can deliver these skills and more.
We will show you how analysing data can help solve real-life problems and show what it means to think statistically as you learn techniques and approaches that help organisations plan and improve decision-making processes.
In your second and third years, you will study project management modules that act as a core to help put ideas into practice, gain employee support during organisational change initiatives, and improve your consultancy skills.
You can also choose modules for a specialist track. The Business Analytics track delivers the mathematical tools to develop practical, numerate and computer-based modelling.
The Operations, Logistics and Supply Chain Management track explores the problems faced by operations managers. It covers topics such as purchasing, inventory planning and risk analysis. For students who want to learn more about designing and managing the computer-based systems of our digital economy, the Information Systems specialism is for you.
BSc Business Analytics is also available as a four-year programme with a year in industry or as a four-year study abroad programme. It may be possible to switch to one of these courses after you start, subject to availability and to visa and other requirements.
Our careers team, including a dedicated departmental careers coach, will work with you from day one to help with internships, placements and graduate employment. We will supply training in CV writing, interview assessment centres and telephone interviews, helping you with your future career ambitions.
Key facts
Students use programming tools such as Python and R, spreadsheets and business intelligence software, gaining important skills which can be applied to bring intelligence to industry. We will teach you how to make forecasts and use data to understand complex behaviour and introduce you to operational and strategic business contexts, applying your skills on a team project for a client in the Lancaster area.
Programme outcomes
Business Analytics is one of the most important areas of modern business as the volume of data both created and employed increases. Depending on your chosen pathway, Business Analytics at Lancaster will equip you to manage and interrogate data with e view to improving business performance, be that in operations or logistics and supply chain management.
Careers
The benefit of a Business Analytics degree is its wide application across the business world. Our graduates work for large and small companies around the world, in a variety of roles. The skills you gain from your degree are highly sought after in order to solve business problems and improve decision making.
For example in the travel industry, business analytics are used to help airlines ensure that staff and aircraft are where they are needed, or in deciding variable room rates for hotel companies. Business analytic skills can also help banks and finance companies weigh up credit risks to determine lending policies.
Even within the health sector, business analytic skills are valuable to help healthcare providers keep waiting times down and improve services. Supermarkets use business analytics to plan their stock and manufacturers rely on analytics to ensure that their products are made when their customers need them, at the right price and quality.
Roles in any of these situations are possible with a business analytics degree.
Lancaster University is dedicated to ensuring you not only gain a highly reputable degree, you also graduate with the relevant life and work-based skills. We are unique in that every student is eligible to participate in The Lancaster Award which offers you the opportunity to complete key activities such as work experience, employability awareness, career development, campus community and social development. Visit our employability section for full details.
The Management School has an award-winning careers team to provide a dedicated careers and placement service offering a range of innovative services for management school students. Our high reputation means we attract a wide range of leading global employers to campus offering you the opportunity to interact with graduate recruiters from day one of your degree.
Entry Requirements
Grade Requirements
A Level ABB
GCSE Mathematics grade B or 6, English Language grade C or 4
IELTS 6.5 overall with at least 5.5 in each component. For other English language qualifications we accept, please see our English language requirements webpages.
Other Qualifications
International Baccalaureate 32 points overall with 16 points from the best 3 Higher Level subjects
BTEC Distinction, Distinction, Merit
We welcome applications from students with a range of alternative UK and international qualifications, including combinations of qualification. Further guidance on admission to the University, including other qualifications that we accept, frequently asked questions and information on applying, can be found on our general admissions webpages.
Contact Admissions Team + 44 (0) 1524 592028 or via ugadmissions@lancaster.ac.uk
Course Structure
Lancaster University offers a range of programmes, some of which follow a structured study programme, and some which offer the chance for you to devise a more flexible programme to complement your main specialism.
Information contained on the website with respect to modules is correct at the time of publication, and the University will make every reasonable effort to offer modules as advertised. In some cases changes may be necessary and may result in some combinations being unavailable, for example as a result of student feedback, timetabling, Professional Statutory and Regulatory Bodies' (PSRB) requirements, staff changes and new research. Not all optional modules are available every year.
Core
Introduction to Business Intelligence and Analytics

The module will cover the introductory topics of business intelligence, business analytics and business data science. You will learn basic analytics concepts, principles and techniques and will see how the data collection, description, visualisation and analysis can help businesses, governments and other organisations make more informed decisions.

The module will also cover topics on discovering, measuring and visualising relationships in data, and basics of forecasting and data mining. Examples of real cases studies will illustrate the practical potential, and special emphasis will be given on discussing what the main pitfalls in using different analytical techniques are, such as "lying with descriptive statistics", misleading visualisation, data overfitting, or why "forecasts are always wrong". The module will rely on spreadsheet software to support the computing and visualisation side and will teach you useful approaches that will prove in valuable for your future studies and employment.

Finally, you will learn how to write reports for the management based on the produced results. It is important to understand basics of analytics even if you do not intend to get an analytics job, because it is critical to business strategy, and so there is a great professional advantage in being able to interact competently with analytics teams. This module aims to refute the belief that organisations and individuals may be able to successfully live without the use of data and analytics.

Introduction to Operations Management

Operations management is a core discipline for all kinds of organisation, from private-sector manufacturers through to public-sector service providers. This module introduces the core topics of operations management, including operations design, capacity management, supply chain management, inventory analysis, demand forecasting, quality management and risk analysis. Most of these topics have both qualitative and quantitative elements that need to be understood and practised in combination.

Tools and Techniques for Business Analytics

The techniques of Management Science, based on mathematics, statistics, analytics and computing, can be extremely powerful in helping to solve organisational problems and are widely used in practice. This module explains the business situations in which such techniques apply and shows how to use the techniques and interpret the results to make better business decisions. Techniques are introduced through a mix of lectures, computer workshops and tutorials at which tutors can give extra help. The techniques introduced include decision analysis, simulation, queueing analysis, computer algorithms and linear programming. To support development, students are introduced to probability and probability distributions and gain familiarity with useful computer tools such as Excel and Python programming.

In this module, students work on challenging case studies based on real problems. These provide the opportunity to apply the concepts and techniques of problem solving, making recommendations and reporting results. There is a stress on practical examples of using the techniques. The module lays a foundation for learning more advanced techniques later in the degree, and emphasises not only how to apply techniques, but also when (and when not) to apply them.
Core
Business Analytics Project

This module is the final year capstone of the Business Analytics degree scheme, and aims to integrate the core principles and techniques in an integrative manner and in a realistic context, that have been taught during the previous years.

Students will learn to apply the project lifecycle framework, the associated consulting and business analytics tools and techniques, along with people and presentation skills, to define and manage a real-world project, being responsible for developing a comprehensive project management plan, to justify and document all decisions related to its development and implementation, to deliver the analytical aspects of the project, to discuss lessons learned, and to present the outcome of their work to a professional audience.

The module aims to ensure that students graduating from the BA degree are able to use integrative, innovative and analytical approaches to solve real-world consulting problems.

Project Management: Negotiation and Decision Support

Central to this module is the Crossbay Contracting Game, a management game designed by the module convenor and his colleagues at HCS Ltd.

Three (health service) organisations are involved in a contract negotiation, and you will be part of the management team of one of these organisations. The contract concerns funding requirements for core activities over the coming financial year.

The main aim is to reach an agreement that is satisfactory to all three parties – but you must of course ensure that your own organisation is likely to come out of it well. Much of your time will be spent analysing the emerging situation and negotiating with the other parties.

Alongside this 'management' task there is also a modelling task. Teams are provided with a decision support system they can use to analyse the emerging situation and help them decide which strategies are cost-effective for their organisation.
Optional
Fees and Funding
Our annual tuition fee is set for a 12-month session, starting in the October of your year of study.
Our Undergraduate Tuition Fees for 2024/25 are:
| UK | International |
| --- | --- |
| £9,250 | £24,475 |
Additional costs

There may be extra costs related to your course for items such as books, stationery, printing, photocopying, binding and general subsistence on trips and visits. Following graduation, you may need to pay a subscription to a professional body for some chosen careers.

Specific additional costs for studying at Lancaster are listed below.

College fees

Lancaster is proud to be one of only a handful of UK universities to have a collegiate system. Every student belongs to a college, and all students pay a small college membership fee which supports the running of college events and activities.

For students starting in 2022 and 2023, the fee is £40 for undergraduates and research students and £15 for students on one-year courses. Fees for students starting in 2024 have not yet been set.

Computer equipment and internet access

To support your studies, you will also require access to a computer, along with reliable internet access. You will be able to access a range of software and services from a Windows, Mac, Chromebook or Linux device. For certain degree programmes, you may need a specific device, or we may provide you with a laptop and appropriate software - details of which will be available on relevant programme pages. A dedicated IT support helpdesk is available in the event of any problems.

The University provides limited financial support to assist students who do not have the required IT equipment or broadband support in place.

Study abroad courses

In addition to travel and accommodation costs, while you are studying abroad, you will need to have a passport and, depending on the country, there may be other costs such as travel documents (e.g. VISA or work permit) and any tests and vaccines that are required at the time of travel. Some countries may require proof of funds.

Placement and industry year courses

In addition to possible commuting costs during your placement, you may need to buy clothing that is suitable for your workplace and you may have accommodation costs. Depending on the employer and your job, you may have other costs such as copies of personal documents required by your employer for example.
Scholarships and Bursaries
Details of our scholarships and bursaries for 2024-entry study are not yet available, but you can use our opportunities for 2023-entry applicants as guidance.
Check our current list of scholarships and bursaries.
Alumni Profiles
Link: click to see Brenda Wibisono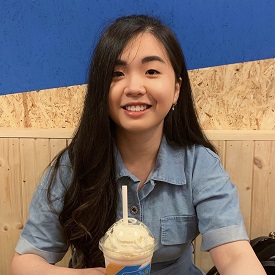 Brenda Wibisono
BSc Business Analytics and Consultancy, 2021
Lancaster University not only provided me with a Business Analytics degree, but also filled my life with very precious moments and unforgettable lessons.
Link: click to see Jin Jiang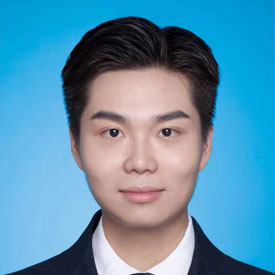 Jin Jiang
BSc Business Analytics and Consultancy , 2019
I have benefitted from Lancaster University because of the brand internationally and its great reputation.
Undergraduate open days 2023
Our autumn open days give you Lancaster University in a day. Visit campus and put yourself in the picture.
Undergraduate Open Days
A tour of the Campus
Join Meenal and Vlad as they take you on a tour of the Lancaster University campus. Discover the learning facilities, accommodation, sports facilities, welfare, cafes, bars, parkland and more.
Undergraduate Open Days
Important information
The information on this site relates primarily to 2024/2025 entry to the University and every effort has been taken to ensure the information is correct at the time of publication.
The University will use all reasonable effort to deliver the courses as described, but the University reserves the right to make changes to advertised courses. In exceptional circumstances that are beyond the University's reasonable control (Force Majeure Events), we may need to amend the programmes and provision advertised. In this event, the University will take reasonable steps to minimise the disruption to your studies. If a course is withdrawn or if there are any fundamental changes to your course, we will give you reasonable notice and you will be entitled to request that you are considered for an alternative course or withdraw your application. You are advised to revisit our website for up-to-date course information before you submit your application.
More information on limits to the University's liability can be found in our legal information.
Our Students' Charter
We believe in the importance of a strong and productive partnership between our students and staff. In order to ensure your time at Lancaster is a positive experience we have worked with the Students' Union to articulate this relationship and the standards to which the University and its students aspire. View our Charter and other policies.