Preparing for your career
The pace of change in media industries and jobs means that preparing for your career is about being able to provide insights and unique combinations of experience that set you apart.
Many media-relevant jobs advertised today didn't exist in the same form twenty years ago – whether social media managers or digital content editors. So what exactly will media graduates need in five or ten years?
Our degree offers the flexibility to choose the set of experiences and knowledge that suits your interests and development. You will gain unique skills that span different media and incorporate deep understandings of how media matter and are used by communities today. This will place you at the cutting-edge in terms of your ability to analyse and adapt to changes in the media environment.
We emphasise the importance of understanding and being critical of how media operate together – whether in journalism, popular culture or advertising – in order to see opportunities for change and improvement. Students also get a chance to develop their creativity in a range of different ways – developing new ideas and understandings of how culture operates and experimenting with new skills.
This helps prepare our graduates for a range of jobs such as:
Digital journalism and social media
public relations
Working in the creative industries
Publishing
Founding online media companies
Advertising and marketing
Internships and Placements
The BA Media and Cultural Studies is available with and without a placement year.
Those choosing the four-year placement degree receive support throughout the process –including personalised support before, during and after the placement.
If you decide that you don't want to spend a full year on placement, there are still a lot of opportunities to integrate shorter work placements and internships into your studies, including:
Independent Research Project. Work with an external organisation in your final year project.
The FASS Placements and Internships Scheme. Paid work placements that you can apply to undertake during vacation periods.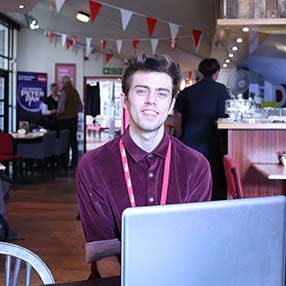 Toby Connell-Cooke, BA Hons Sociology 2019
I interned at the Dukes Theatre in their marketing team. Most of my work surrounded their brilliant Williamson Park show. I was put in charge of their Instagram promotions which was a great opportunity to work with a photographer and film maker to produce some content. I did have some cliché intern jobs, but got to contribute a lot. I even got to discuss how different audiences might find something in the show that was interesting for them depending on their socioeconomic background. My internship propelled me leaps and bounds into my career, I'm now working for the National Theatre in London.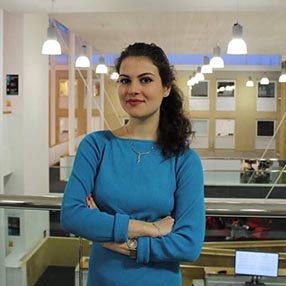 Diana Judelson, BA Hons Media and Cultural Studies 2018
I've been incredibly lucky to be taught by some amazing professors and tutors, whose engaging lectures and seminars took a very personable approach. My experience at Lancaster has given me a theoretical and practical knowledge of the industry I wanted to enter, and the confidence and the courage to 'dream big' and pursue a career in media. After 3 years of incredibly interesting intense studies and internships, I secured a job as a Studio Coordinator at Studio of Art & Commerce (London), a progressive advertising and communications agency, primarily working with disruptive brands and spaces.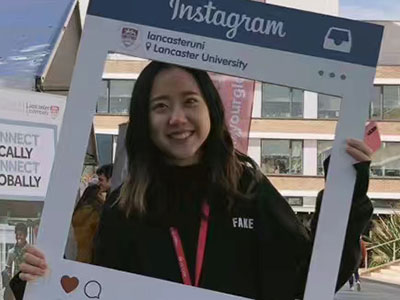 Lisha Meng
For anyone considering an internship or placement year, I would say that it is important to try out different areas and types of jobs. As part of my placement year degree, I worked at two different companies. I'm really glad that I gave marketing a try so that I could understand what it involves and discover that it wasn't something that I am suited for! My experiences helped me to realise how the atmosphere of a company can make a big difference in how it feels to work every day. I have also developed my skills in a large number of ways – even assisting with the production of a musical!