Overview
Top reasons to study with us
11

11th for Research Quality for Economics

The Times and Sunday Times Good University Guide (2024)

11

11th for Accounting and Finance in the UK

QS World University Rankings (2023)

13

13th for Accounting and Finance

The Guardian University Guide (2024)
Introduction
How do stock markets work? What is the link between exchange rates and interest rates? How do betting markets operate?
Our BSc in Economics and Finance provides you with the analytical skills and intellectual toolbox to help answer these pressing questions and many more. You will learn how to interpret data, understand (and quantify) the decisions made by individuals, organisations, and governments and evaluate economic policies.
Programme overview
BSc Economics and Finance combines the broad sweep and critical thinking of Economics with a focus on the markets and investing of Finance. The programme is flexible after the first year of your studies, allowing you to choose modules based on your strengths and interests as they evolve. You'll benefit from our specialist careers coaching throughout your degree which is designed to prepare you for the career you want.
You will learn from leading academic researchers and expert practitioners in Economics and Finance, and you will begin by learning the foundations of Finance theory and methodology, and the fundamentals of Economics.
Your first year includes the modules Accounting and Finance, Quantitative Methods for Economics, and Principles of Economics A. These will introduce you to the key principle of both fields and are designed to give you strong foundations for the remainder of your degree.
In your second year, you will learn about Asset Pricing, Financial Accounting and Econometrics, amongst other topics.
In your final year, you choose all your modules. This might lead you to choose modules in
Game Theory
Portfolio Management
Financial Markets
Monetary Macroeconomics
Amongst many other specialisations.
Alongside all of these academic modules and throughout all three years of your study, you will have modules on careers and employability led by our Careers Coaches. These are designed to prepare you for interviews and internships and to show you what careers will be available to you.
Throughout your studies, you will be led by academics at the frontier of financial research. Our researchers work on major European projects, including investigating how to apply artificial intelligence to banking, and on the art, precision and effectiveness of factor investing and hedge fund strategies. We have developed strong links with the Bank of England, top asset management companies, financial regulators and economists across the world. Our connections with Invesco allow us to deliver joint conferences and seminars, providing you with insights from both top academics and industry professionals.
Key Facts
You do not need an A level in Economics to enrol in any of our degrees although the BSc Economics does require A level Maths.
Throughout your degree, we'll supply training in CV writing, interview assessment centres and telephone interviews. We are proud of our aspiring economists and aim to nurture the potential in every one of them.
BSc Economics and Finance is also available as a four-year programme with a year in industry.
Programme outcomes
Our Economics and Finance degrees are highly valued by employers. Graduates from this programme work as economists in the public sector and in academia, but also in banking, professional services, international business and international organisations.
Careers
The skills gained from the two areas of your degree are highly desirable to employers, both within the finance industry and elsewhere.
Lancaster's Finance and Economics graduates are able to capitalise on the analytical skills developed during their degree and many find themselves in a good position to win training contracts with major professional accounting firms; find employment within financial institutions and banks, or take up a variety of other posts within various industries.
Lancaster University is dedicated to ensuring you not only gain a highly reputable degree, you also graduate with the relevant life and work-based skills. We are unique in that every student is eligible to participate in The Lancaster Award which offers you the opportunity to complete key activities such as work experience, employability awareness, career development, campus community and social development. Visit our employability section for full details.
Lancaster University Management School has an award-winning careers team to provide a dedicated careers and placement service offering a range of innovative services for management school students. Our high reputation means we attract a wide range of leading global employers to campus offering you the opportunity to interact with graduate recruiters from day one of your degree.
Entry Requirements
Grade Requirements
A Level ABB
Required Subjects A level Mathematics grade B
GCSE English Language grade C or 4
IELTS 6.5 overall with at least 5.5 in each component. For other English language qualifications we accept, please see our English language requirements webpages.
Other Qualifications
International Baccalaureate 32 points overall with 16 points from the best 3 Higher Level subjects including 6 in HL Mathematics (either analysis and approaches or applications and interpretations)
BTEC May be considered alongside A level Mathematics and Further Mathematics with at least one at grade B
We welcome applications from students with a range of alternative UK and international qualifications, including combinations of qualification. Further guidance on admission to the University, including other qualifications that we accept, frequently asked questions and information on applying, can be found on our general admissions webpages.
Contact Admissions Team + 44 (0) 1524 592028 or via ugadmissions@lancaster.ac.uk
Course Structure
Lancaster University offers a range of programmes, some of which follow a structured study programme, and some which offer the chance for you to devise a more flexible programme to complement your main specialism.
Information contained on the website with respect to modules is correct at the time of publication, and the University will make every reasonable effort to offer modules as advertised. In some cases changes may be necessary and may result in some combinations being unavailable, for example as a result of student feedback, timetabling, Professional Statutory and Regulatory Bodies' (PSRB) requirements, staff changes and new research. Not all optional modules are available every year.
Core
Career and Employability III

Each year, students receive specific training by the Management School Careers Team, to prepare them for the graduate labour market. In the first year the focus is on growing the student's awareness of labour market dynamics and his or her professional aspirations and inclinations. The second year focuses on goal setting, action planning, and developing a personalised career plan. The third year focuses on one-to-one sessions with career advisors. The Career Team is based in the Management School, organises events with employers and alumni, and coaches students on how to best perform in the graduate job market through seminars, surgeries, mock interviews and one-to-one advice.
Optional
Fees and Funding
Our annual tuition fee is set for a 12-month session, starting in the October of your year of study.
Our Undergraduate Tuition Fees for 2024/25 are:
| UK | International |
| --- | --- |
| £9,250 | £24,475 |
Additional costs

There may be extra costs related to your course for items such as books, stationery, printing, photocopying, binding and general subsistence on trips and visits. Following graduation, you may need to pay a subscription to a professional body for some chosen careers.

Specific additional costs for studying at Lancaster are listed below.

College fees

Lancaster is proud to be one of only a handful of UK universities to have a collegiate system. Every student belongs to a college, and all students pay a small college membership fee which supports the running of college events and activities.

For students starting in 2022 and 2023, the fee is £40 for undergraduates and research students and £15 for students on one-year courses. Fees for students starting in 2024 have not yet been set.

Computer equipment and internet access

To support your studies, you will also require access to a computer, along with reliable internet access. You will be able to access a range of software and services from a Windows, Mac, Chromebook or Linux device. For certain degree programmes, you may need a specific device, or we may provide you with a laptop and appropriate software - details of which will be available on relevant programme pages. A dedicated IT support helpdesk is available in the event of any problems.

The University provides limited financial support to assist students who do not have the required IT equipment or broadband support in place.

Study abroad courses

In addition to travel and accommodation costs, while you are studying abroad, you will need to have a passport and, depending on the country, there may be other costs such as travel documents (e.g. VISA or work permit) and any tests and vaccines that are required at the time of travel. Some countries may require proof of funds.

Placement and industry year courses

In addition to possible commuting costs during your placement, you may need to buy clothing that is suitable for your workplace and you may have accommodation costs. Depending on the employer and your job, you may have other costs such as copies of personal documents required by your employer for example.
Scholarships and Bursaries
Details of our scholarships and bursaries for 2024-entry study are not yet available, but you can use our opportunities for 2023-entry applicants as guidance.
Check our current list of scholarships and bursaries.
Alumni Profiles
Link: click to see Stavros Pantos
Stavros Pantos
BSc Finance and Economics, 2014
Being at Lancaster has been the greatest learning experience of my life!
Link: click to see Thomas Keay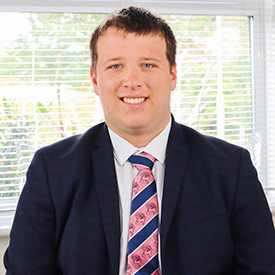 Thomas Keay
BSc Finance and Economics, 2022
The best thing about my course was getting to meet lots of different people in the lectures, workshops and group work as we all pushed each other to achieve the best result possible.
Undergraduate open days 2023
Our autumn open days give you Lancaster University in a day. Visit campus and put yourself in the picture.
Undergraduate Open Days
A tour of the Campus
Join Meenal and Vlad as they take you on a tour of the Lancaster University campus. Discover the learning facilities, accommodation, sports facilities, welfare, cafes, bars, parkland and more.
Undergraduate Open Days
Important information
The information on this site relates primarily to 2024/2025 entry to the University and every effort has been taken to ensure the information is correct at the time of publication.
The University will use all reasonable effort to deliver the courses as described, but the University reserves the right to make changes to advertised courses. In exceptional circumstances that are beyond the University's reasonable control (Force Majeure Events), we may need to amend the programmes and provision advertised. In this event, the University will take reasonable steps to minimise the disruption to your studies. If a course is withdrawn or if there are any fundamental changes to your course, we will give you reasonable notice and you will be entitled to request that you are considered for an alternative course or withdraw your application. You are advised to revisit our website for up-to-date course information before you submit your application.
More information on limits to the University's liability can be found in our legal information.
Our Students' Charter
We believe in the importance of a strong and productive partnership between our students and staff. In order to ensure your time at Lancaster is a positive experience we have worked with the Students' Union to articulate this relationship and the standards to which the University and its students aspire. View our Charter and other policies.