Overview
Top reasons to study with us
15

15th for Business, Management and Marketing

The Times and Sunday Times Good University Guide (2023)

15

15th for Satisfaction with course (Business)

The Guardian University Guide (2023)

Lancaster University is top 10 in The Complete University Guide 2024
Introduction
BSc Management and Human Resources looks critically at the key management ideas and practices that shape the modern workplace. This is a rigorous programme of study accredited by the Chartered Institute of Personnel and Development (CIPD), the leading professional body for HR practitioners in the UK and internationally.
Programme overview
Studying Management and Human Resources at Lancaster helps you understand many current and critical questions about the changing nature of organisations, work and people management practices. You will be taught by academics who are tackling the big questions of the day related to employment relations, wellbeing, managing diversity, business ethics, sustainability, artificial intelligence, and the implications of technology in society.
Human resources are crucial to an organisation's success. This degree focuses on understanding people in workplaces – the way we work, how we shape organisations and how we are in turn shaped by them – primarily through social and psychological perspectives. Our teaching approach blends academic material with practical insight and exercises.
In your first year, you study Management and Organisational Behaviour alongside selecting a subject from the wider Management School.
In your second year, you study Human Resource Management and deepen your understanding by choosing from topics such as Organisational Psychology or Business Ethics.
The final year sees you selecting from options such as Work and Employment Relations and Organising in a Digital Age.
CIPD Accreditation
During your first year of study, you can opt in to the CIPD-accredited route through the degree. This route is more structured, covering the knowledge required to enable you to become an Associate Member. Students following this route also benefit from studying three professional development modules that will enhance your HR skills. The non-accredited route offers flexibility, with a range of second and third-year modules to choose from, meaning you can build a degree that makes the most of your strengths and interests.
Key facts
The programme is accredited by the Chartered Institute of Personnel and Development (CIPD), the professional body for HR and people development, allowing you to become a student member and enjoy the benefits and resources CIPD provides. On graduation you can become an Associate Member of CIPD, enhancing your employability in the HR field.
Throughout your studies, you will have support from our careers team to help with internships, placements and graduate employment. We will supply training in CV writing, interview assessment centres, and telephone interviews, helping you with your future career ambitions.
BSc Management and Human Resources is also available as a four-year programme with Study Abroad or with a year in industry. It may be possible to switch to one of these courses after you start, subject to availability and to visa and other requirements.
Programme outcomes
This degree gives you a critical understanding of the complex world of work and organisations. It can put you on the path to a career in human resource management or management more broadly, with graduates having gone on to work as business consultants and for NGOs.
Course accreditation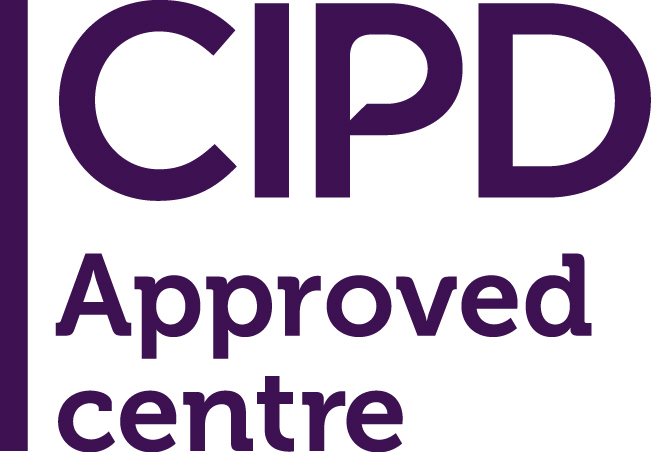 The Chartered Institute of Personnel and Development (CIPD) is an internationally recognised professional body for HR and the accreditation means that students that register as CIPD student members and complete the necessary elements of the programme will become Associate Members upon graduation. This is increasingly attractive to prospective employers and can help you further stand out in the job market.
Learn more about the Chartered Institute of Personnel and Development accreditation
Careers
Our graduates enter a wide array of jobs and careers, from mainstream human resource management in both public and private corporations to management consultancy and roles in the media and marketing. Others set up businesses on their own, both at home and abroad.
The degree also opens up opportunities for further study, with recent graduates undertaking studies towards professional recruitment practice and Master's in Human Resource and Knowledge Management.
Lancaster University is dedicated to ensuring you not only gain a highly reputable degree, you also graduate with the relevant life and work-based skills. We are unique in that every student is eligible to participate in The Lancaster Award which offers you the opportunity to complete key activities such as work experience, employability awareness, career development, campus community and social development. Visit our Employability section for full details.
Lancaster Management School has an award-winning careers team to provide a dedicated careers and placement service offering a range of innovative services for management school students. Our high reputation means we attract a wide range of leading global employers to campus offering you the opportunity to interact with graduate recruiters from day one of your degree.
Entry Requirements
Grade Requirements
A Level ABB
GCSE English Language grade C or 4
IELTS 6.5 overall with at least 5.5 in each component. For other English language qualifications we accept, please see our English language requirements webpages.
Other Qualifications
International Baccalaureate 32 points overall with 16 points from the best 3 Higher Level subjects
BTEC Distinction, Distinction, Merit
We welcome applications from students with a range of alternative UK and international qualifications, including combinations of qualifications. Further guidance on admission to the University, including other qualifications that we accept, frequently asked questions and information on applying, can be found on our general admissions webpages.
Contact Admissions Team + 44 (0) 1524 592028 or via ugadmissions@lancaster.ac.uk
Course Structure
Lancaster University offers a range of programmes, some of which follow a structured study programme, and some which offer the chance for you to devise a more flexible programme to complement your main specialism.
Information contained on the website with respect to modules is correct at the time of publication, and the University will make every reasonable effort to offer modules as advertised. In some cases changes may be necessary and may result in some combinations being unavailable, for example as a result of student feedback, timetabling, Professional Statutory and Regulatory Bodies' (PSRB) requirements, staff changes and new research. Not all optional modules are available every year.
Core
Management and Organisation in Context

The aim of this course is to introduce students to the fascinating world of management and organisation(s) via a series of lectures and seminars and reading groups.

Over a period of ten weeks, we will attempt to familiarise ourselves with some of the main themes and issues that make up our 'organised' world. Our main objective will be to map out the ways in which we understand ourselves in relation to work, management and organisations. In order to so, we will attempt to trace how the meaning we give to these important themes has developed historically. To do so, we will analyse the thought of some of their main critics and contributors.

The course begins by providing a perspective on capitalism (as the social order in which the forms of managing and organising we are interested in takes place), before moving on to look at management more concretely and ends with a focus on people (both managers and workers) in contemporary organisations and society.

Management, Organisations and Work: Key Issues and Debates

This module aims to provide you with a broad introduction to management covering a wide range of topics that are relevant to work, business and organisations. The module begins by locating organizations, work and technology in a broad historical context. It considers the meaning of work and different debates regarding alienation and technology. It then introduces different metaphors through which we can understand and analyse organisations. Finally, it considers the changing nature of employment relations by considering the shift from industrial relations to Human Resource Management (HRM).

The module is constructed to encourage you to think critically and to reflect upon taken-for-granted assumptions about the world of work and management's role in relation to it. As a means to achieve this, the second part of the course explores the contemporary issue of human resource management and development which fundamentally contributes to the development of employee-engaged and productive organisations. The final part of the module continues the theme of encouraging critical reflection and explores key issues and debates related to gig employment, globalization, sustainability and business ethics that are intimately related to management.

Professional Development I: Managing Me

You will be introduced to how to navigate the job market and different sectors of it, alongside some of the key terminologies. The importance of personal development planning and self-reflection will be discussed, including goal setting and an outline of resources available to support you with this. The module will also start preparing you for engagement with potential employers through developing communication skills and building the confidence to pose sensible and insightful questions. The content of this module integrates with the academic skills you will be developing in your other first-year modules and the approaches to management and organisational behaviour you will be introduced to.
Optional
Core
Human Resource Development

Human Resource Development (HRD) is a dynamic and evolving area that is part of Human Resource Management (HRM). This module follows on from the Human Resource Management module and assumes the centrality of the self in managerial discourses. Where HRM focuses on a wide range of processes that deal with the needs and activities of people in an organisation, within those processes HRD in the new economy is concerned with the theory and practice related to training, learning and development for both the benefit of individuals and the organisation. In 1989 McLagan proposed that HRD comprises of three main areas: Training and Development; Organisational Development and Career Development.

This module will take McLagan's three themes and offer a contemporary look at the tensions that occur when human resources (people) are exhorted through particular managerial discourses.

Human Resource Management

Human Resource Management is that part of management that happens to everyone, all the time. Nobody can escape HRM. We are all human resources and, therefore, it should not be a surprise that HRM has become very much a reflection of us – we find in HRM our own conceptions of ourselves, of work and of life in the 21st Century. The aim of this module is to understand how HRM is done and why we manage people in the ways we do.

The module introduces and analyses HRM as a complex part of management today in all organisations. OWT.223 examines aspects of employability, of performativity, performance management and of work motivations as key ingredients for the management of people in contemporary corporations, large or small, private or public. For you and your employability, it will be essential to understand what is going on in HRM and how this is done. You will have to be able to grasp the fundamental question of work: what is worth doing in the context of contemporary work? What is asked of you, and how do you have answer in return?

Also, it is essential to remember that every manager is always a human resource manager: they have to know how to recruit, how to communicate decisions and how to understand people and their motivation to work, how to think about individuals and teams, and about all the psychological and social aspects of work. No effective and respectable manager or executive can be a poor manager of people.
Optional
Core
Human Resource Management: Theory and Practice

The aim of Managing Human Resources is to develop an informed, critical understanding of how the management of Human Resources is undertaken, why and with what effect. What it is not is a prescriptive course providing 'how to do it' set of rules and practices. The focus here is on a critical understanding of the employment relationship within the organisational context. Some students are interested in becoming HR practitioners in their future careers and many wish to become a manager of some form. In both cases the course provides a solid foundation to evaluating different approaches to managing human resources and gain a critical understanding of where they would be appropriate.

Initially the course introduces the development and roles of HRM and the ways in which different management styles can be adopted in organisations. The course then examines the nature of the relationship between HRM and performance (including aspects of remuneration). The lectures then present contemporary HRM issues, for example, Equality and Diversity, Flexible working, Careers and Wellbeing.

International Human Resource Management

Economic, social, cultural and political globalization have all contributed to the growth of economic activity that cuts across national borders and to the emergence and proliferation of organizations that transcend national boundaries. Increasingly, organizations are engaged in the employment contract in multiple different national employment systems. The human resources of organizations are located in multiple country locations. Internationalization thereby becomes a key challenge for the practitioners and a dimension that cannot be taken as given or standard for scholars of HRM. In a context of the transformation of a growing number of organizations (and especially the largest ones) into "transnational social spaces", HRM practices flow across borders. Some strategic scholarship argues that such flows are critical to the success of individual firms, and concentrate their efforts on identifying "best practices" that will yield the greatest leverage to each. Strategic scholarship keen to understand what will work best to increase the efficiency and financial performance of multinational organizations also studies the various "glitches" that might obstruct flows or make the flows of HRM practices everywhere not always desirable.

This module examines the challenges of managing human resources against a backdrop of cross-cultural and institutional work contexts and teams, variation in local socio-political-legal contexts and the necessity for cross-border assignments. The analytical/critical approach to IHRM taken concerns itself with questions of whether employment (and HRM) practices are converging or diverging around the world, how power and politics are implicated in the internal dynamics of multinational corporations, and if the corporate social responsibility pledges for appropriate treatment of workers can possibly suffice to ensure a fair employment relationship in the absence of a transnational regulator, among others.
Optional
Fees and Funding
Our annual tuition fee is set for a 12-month session, starting in the October of your year of study.
Our Undergraduate Tuition Fees for 2024/25 are:
| UK | International |
| --- | --- |
| £9,250 | £24,475 |
Additional costs

There may be extra costs related to your course for items such as books, stationery, printing, photocopying, binding and general subsistence on trips and visits. Following graduation, you may need to pay a subscription to a professional body for some chosen careers.

Specific additional costs for studying at Lancaster are listed below.

College fees

Lancaster is proud to be one of only a handful of UK universities to have a collegiate system. Every student belongs to a college, and all students pay a small college membership fee which supports the running of college events and activities.

For students starting in 2022 and 2023, the fee is £40 for undergraduates and research students and £15 for students on one-year courses. Fees for students starting in 2024 have not yet been set.

Computer equipment and internet access

To support your studies, you will also require access to a computer, along with reliable internet access. You will be able to access a range of software and services from a Windows, Mac, Chromebook or Linux device. For certain degree programmes, you may need a specific device, or we may provide you with a laptop and appropriate software - details of which will be available on relevant programme pages. A dedicated IT support helpdesk is available in the event of any problems.

The University provides limited financial support to assist students who do not have the required IT equipment or broadband support in place.

Study abroad courses

In addition to travel and accommodation costs, while you are studying abroad, you will need to have a passport and, depending on the country, there may be other costs such as travel documents (e.g. VISA or work permit) and any tests and vaccines that are required at the time of travel. Some countries may require proof of funds.

Placement and industry year courses

In addition to possible commuting costs during your placement, you may need to buy clothing that is suitable for your workplace and you may have accommodation costs. Depending on the employer and your job, you may have other costs such as copies of personal documents required by your employer for example.
Scholarships and Bursaries
Details of our scholarships and bursaries for 2024-entry study are not yet available, but you can use our opportunities for 2023-entry applicants as guidance.
Check our current list of scholarships and bursaries.
Alumni Profiles
Link: click to see Ivan Periasamy
Ivan Periasamy
BSc Management & Human Resources , 2019
I had a great time involved in my department and as well as in a few societies. Other than that, I enjoyed the peace and tranquility which Lancaster offers.
Link: click to see Melodie Fan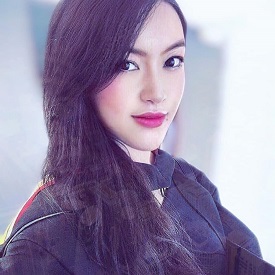 Melodie Fan
BSc Management and Human Resources , 2019
The Lancaster experience has helped me to develop extensive skills in writing, communication and an academic knowledge which will definitely be a significant factor for my future career development.
Undergraduate open days 2023
Our autumn open days give you Lancaster University in a day. Visit campus and put yourself in the picture.
Undergraduate Open Days
A tour of the Campus
Join Meenal and Vlad as they take you on a tour of the Lancaster University campus. Discover the learning facilities, accommodation, sports facilities, welfare, cafes, bars, parkland and more.
Undergraduate Open Days
Important information
The information on this site relates primarily to 2024/2025 entry to the University and every effort has been taken to ensure the information is correct at the time of publication.
The University will use all reasonable effort to deliver the courses as described, but the University reserves the right to make changes to advertised courses. In exceptional circumstances that are beyond the University's reasonable control (Force Majeure Events), we may need to amend the programmes and provision advertised. In this event, the University will take reasonable steps to minimise the disruption to your studies. If a course is withdrawn or if there are any fundamental changes to your course, we will give you reasonable notice and you will be entitled to request that you are considered for an alternative course or withdraw your application. You are advised to revisit our website for up-to-date course information before you submit your application.
More information on limits to the University's liability can be found in our legal information.
Our Students' Charter
We believe in the importance of a strong and productive partnership between our students and staff. In order to ensure your time at Lancaster is a positive experience we have worked with the Students' Union to articulate this relationship and the standards to which the University and its students aspire. View our Charter and other policies.