Overview
Top reasons to study with us
2

2nd for Product Design

The Guardian University Guide (2024)

2

2nd for Employability for Marketing and PR

The Guardian University Guide (2024)

3

3rd for Marketing and PR

The Guardian University Guide (2024)
Are you highly creative? Do you want to understand business and marketing as well as the design process? This joint-honours degree offers you the chance to study a degree in business with a creative focus.
Delivered by our Design and Marketing departments, with BSc Marketing and Design, you will develop a distinctive expertise in both fields and develop a solid understanding of their complementary and contrasting theoretical lenses.
You will develop a solid theoretical grounding in design principles and applications, learn how to produce design briefs, commission design work and manage marketing for any area, from packaging to online advertising. You will also gain design experience by responding to a range of design briefs, and you will be introduced to a range of creative industry-standard software packages to assist you in developing strong visualisation skills.
Throughout your three years, you will work alongside marketing and design majors, and the lively discussion between marketers and contemporary designers forms an important part of your course.
In your first year, you will learn about business models, new technologies, product development, sustainability, and how design interacts with social media. We also explore areas ranging from consumer behaviour to marketing research, customer relationship management to marketing communications. You will also study another subject of your choice from social sciences, the Management School or another University department.
The second year covers subjects such as routes to market – in particular retail – the application of design thinking and marketing research methods. Our final-year consultancy projects see you work with a real-life client, conducting research and putting theory into practice, strengthening your professional consulting abilities.
The relationship between design and marketing is becoming increasingly more strategic and business-driven, and this degree gives you the skills to succeed, whichever career path you choose.
This course is approved and accredited by the Chartered Institute of Marketing (CIM). This allows you to gain a professional qualification or award alongside your degree through the prestigious CIM Accredited Degree programme.
Course accreditation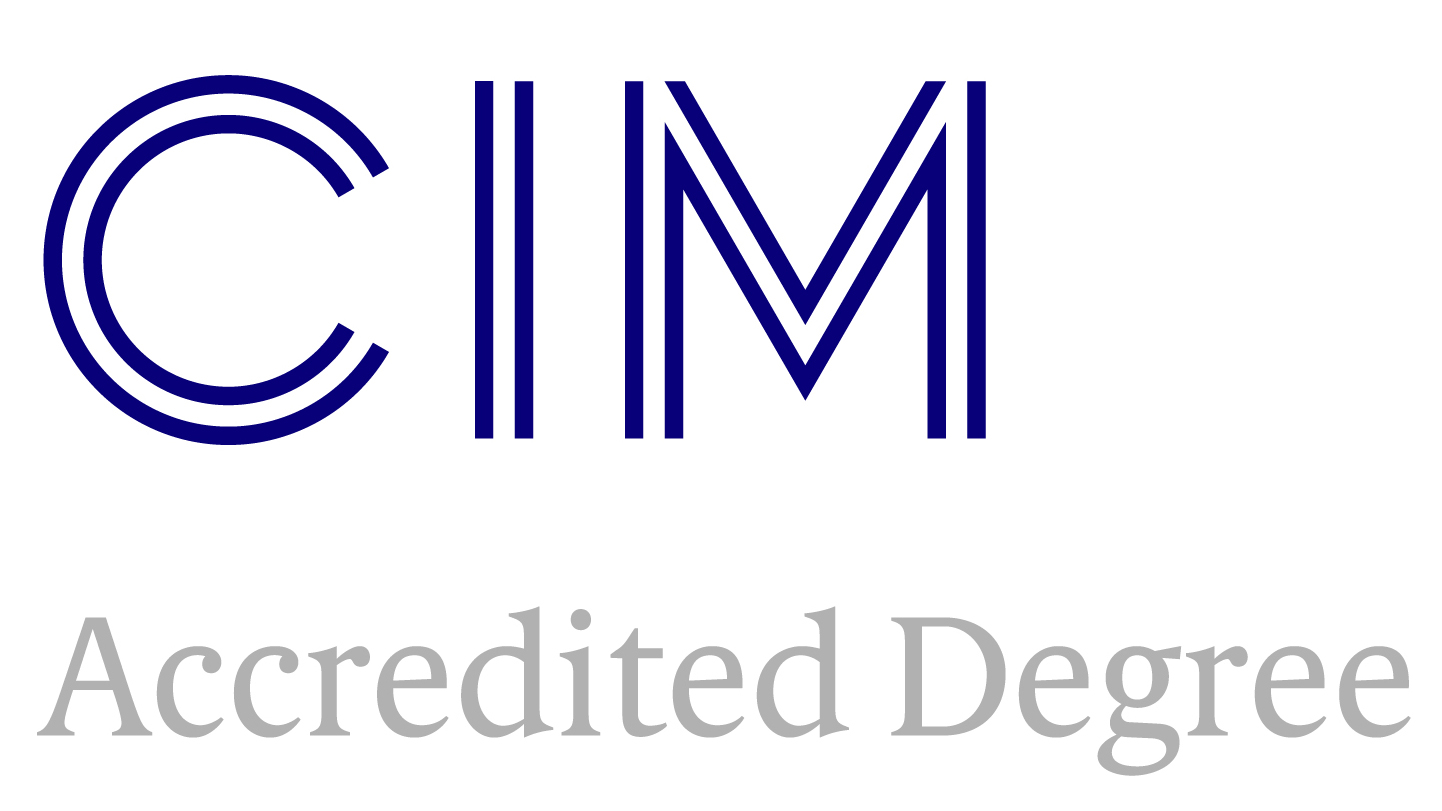 As part of our accreditation, students who study on this course will also gain exemptions from professional CIM qualifications. You would only need to pass one module to complete the CIM Certificate in Professional Marketing or Professional Digital Marketing or two modules to complete the CIM Diploma in Professional Marketing or Professional Digital Marketing. This gives you the chance to further stand out in the job market with a professional qualification alongside your degree.
Learn more about the Chartered Institute of Marketing accreditation
Careers
Thanks to the high quality of our graduates, starting salaries and employment prospects are above average and most move on to successful careers in design management, advertising, media planning and buying, qualitative and quantitative research, and marketing communications.
Some of our Marketing graduates have moved into high-profile managerial positions in the top UK advertising agencies, including Ogilvy & Mather, Grey Advertising, and Leo Burnett. Others work at leading market research companies, such as Millward Brown and NOP.
Our alumni have also recently chosen to work in Marketing functions in industry, for Asda, BT, the BBC, Disneyland, ICI, Marks and Spencer, Boots, Barclaycard, Renault, IBM, Unilever, The Body Shop, Ernst and Young and Sainsbury's, among others.
Lancaster University is dedicated to ensuring you not only gain a highly reputable degree, you also graduate with the relevant life and work-based skills. We are unique in that every student is eligible to participate in The Lancaster Award which offers you the opportunity to complete key activities such as work experience, employability awareness, career development, campus community and social development. Visit our Careers section for full details.
Lancaster Management School has an award-winning careers team to provide a dedicated careers and placement service offering a range of innovative services for management school students. Our high reputation means we attract a wide range of leading global employers to campus offering you the opportunity to interact with graduate recruiters from day 1 of your degree.
Entry Requirements
Grade Requirements
A Level AAB
GCSE English Language grade B or 5
IELTS 6.5 overall with at least 5.5 in each component. For other English language qualifications we accept, please see our English language requirements webpages.
Other Qualifications
International Baccalaureate 35 points overall with 16 points from the best 3 Higher Level subjects
BTEC Distinction, Distinction, Distinction
We welcome applications from students with a range of alternative UK and international qualifications, including combinations of qualification. Further guidance on admission to the University, including other qualifications that we accept, frequently asked questions and information on applying, can be found on our general admissions webpages.
Contact Admissions Team + 44 (0) 1524 592028 or via ugadmissions@lancaster.ac.uk
Course Structure
Lancaster University offers a range of programmes, some of which follow a structured study programme, and some which offer the chance for you to devise a more flexible programme to complement your main specialism.
Information contained on the website with respect to modules is correct at the time of publication, and the University will make every reasonable effort to offer modules as advertised. In some cases changes may be necessary and may result in some combinations being unavailable, for example as a result of student feedback, timetabling, Professional Statutory and Regulatory Bodies' (PSRB) requirements, staff changes and new research. Not all optional modules are available every year.
Core
Optional
Design Interactions

This module introduces you to principles and processes for designing digitally interactive products, services and systems, which are applicable to a wide variety of scenarios. You will have the opportunity to gain a historical and theoretical understanding of designing for interaction, while also being encouraged to develop your practical digital interaction design skills. You will explore how to use paper-based and digital software tools to prototype novel interactions and iteratively evaluate them with potential audiences. The aim is to identify strengths and weaknesses that can help improve both your prototypes and your process. With emphasis on responsible interactions, you will explore how to creatively and critically design interactions that seek to benefit people and the planet.

Design Studio: Materials

This practical studio module helps you develop practical digital making skills using a range of different materials through experimentation and the development of design responses to particular problems. This module is taught though a series of design exercises including laser cutting, 3D scanning, 3D design and printing, and simple electronics with Arduino. These exercises enable you to develop understanding of how materials and technology inform and influence the development of design artefacts and how construction methods and associated technologies constrain and support the development of artefacts, both physical and digital in nature. This module allows you to consider how a specific design problem may be explored through a particular lens and/or given constraints.

Design Studio: People

This practical studio module focuses on people as being both the recipients and potential creators of design. You will learn how to use methods and tools that enable you to gain insight into the diversity of user groups (the individual, community, young, old, etc.) that may be both designed for and with. You will develop and apply practical design skills such as concept development, creative problem solving and visualisation. You will develop a deep awareness about the user experience by conducting primary and secondary research that includes gaining empathy with potential users, prototyping, testing and iterating potential design solutions. This module allows you to develop a portfolio piece that demonstrates your ability to conduct robust user research and transform that research into a design solution that can generate positive user experiences as well as help tackle some of the big issues facing society.
Fees and Funding
Our annual tuition fee is set for a 12-month session, starting in the October of your year of study.
Our Undergraduate Tuition Fees for 2024/25 are:
| UK | International |
| --- | --- |
| £9,250 | £24,113 |
Additional costs

There may be extra costs related to your course for items such as books, stationery, printing, photocopying, binding and general subsistence on trips and visits. Following graduation, you may need to pay a subscription to a professional body for some chosen careers.

Specific additional costs for studying at Lancaster are listed below.

College fees

Lancaster is proud to be one of only a handful of UK universities to have a collegiate system. Every student belongs to a college, and all students pay a small college membership fee which supports the running of college events and activities.

For students starting in 2022 and 2023, the fee is £40 for undergraduates and research students and £15 for students on one-year courses. Fees for students starting in 2024 have not yet been set.

Computer equipment and internet access

To support your studies, you will also require access to a computer, along with reliable internet access. You will be able to access a range of software and services from a Windows, Mac, Chromebook or Linux device. For certain degree programmes, you may need a specific device, or we may provide you with a laptop and appropriate software - details of which will be available on relevant programme pages. A dedicated IT support helpdesk is available in the event of any problems.

The University provides limited financial support to assist students who do not have the required IT equipment or broadband support in place.

Study abroad courses

In addition to travel and accommodation costs, while you are studying abroad, you will need to have a passport and, depending on the country, there may be other costs such as travel documents (e.g. VISA or work permit) and any tests and vaccines that are required at the time of travel. Some countries may require proof of funds.

Placement and industry year courses

In addition to possible commuting costs during your placement, you may need to buy clothing that is suitable for your workplace and you may have accommodation costs. Depending on the employer and your job, you may have other costs such as copies of personal documents required by your employer for example.
Scholarships and Bursaries
Details of our scholarships and bursaries for 2024-entry study are not yet available, but you can use our opportunities for 2023-entry applicants as guidance.
Check our current list of scholarships and bursaries.
Alumni Profiles
Link: click to see Alaina Harrison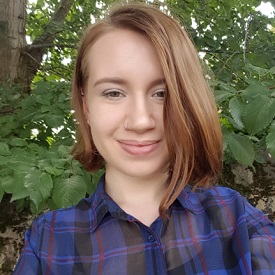 Alaina Harrison
BSc Marketing and Design, 2019
You might go into a perfect job for your degree where you use what you learnt every day, and you might not, but I promise you that your time at Lancaster will not be a waste and you will learn and gain so much to help you in your career and life.
Link: click to see Nikita Nielsen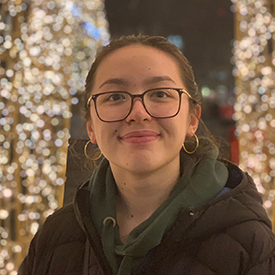 Nikita Nielsen
BSc Marketing and Design, 2022
By being involved in Lancaster University life on various projects, committees and events I was able to build a better picture of the value I contribute and gain more confidence in myself and my abilities.
Undergraduate open days 2023
Our autumn open days give you Lancaster University in a day. Visit campus and put yourself in the picture.
Undergraduate Open Days
A tour of the Campus
Join Meenal and Vlad as they take you on a tour of the Lancaster University campus. Discover the learning facilities, accommodation, sports facilities, welfare, cafes, bars, parkland and more.
Undergraduate Open Days
Important information
The information on this site relates primarily to 2024/2025 entry to the University and every effort has been taken to ensure the information is correct at the time of publication.
The University will use all reasonable effort to deliver the courses as described, but the University reserves the right to make changes to advertised courses. In exceptional circumstances that are beyond the University's reasonable control (Force Majeure Events), we may need to amend the programmes and provision advertised. In this event, the University will take reasonable steps to minimise the disruption to your studies. If a course is withdrawn or if there are any fundamental changes to your course, we will give you reasonable notice and you will be entitled to request that you are considered for an alternative course or withdraw your application. You are advised to revisit our website for up-to-date course information before you submit your application.
More information on limits to the University's liability can be found in our legal information.
Our Students' Charter
We believe in the importance of a strong and productive partnership between our students and staff. In order to ensure your time at Lancaster is a positive experience we have worked with the Students' Union to articulate this relationship and the standards to which the University and its students aspire. View our Charter and other policies.