MA Human Resources and Consulting
Our Masters develops your expertise in working with and through people – developing human resources in pursuit of strategic objectives. About our Masters
The ability to empower organisations and their people is a highly sought-after skill, and the focus on developing, valuing, and managing human resources has never been greater. This unique course blends strategic HR, development and consulting to develop your expertise in working with and through people.
It is accredited by the Chartered Institute of Personnel and Development (CIPD). Whether you are a recent graduate, or already work in HR, management education or consultancy, your mind will be challenged as we train you to think and act critically and effectively. This is not a programme focused on simplistic 'models' or techniques. Instead, we will teach you to hone the capabilities and skills necessary to develop people and knowledge effectively.
You will put your newly developed conceptual abilities into practice with real-life organisations, including how to intervene constructively in strategic issues and stimulate change through consulting. We will encourage you to work collaboratively, sharing ideas and experiences with your international classmates and tutors. As our graduates tell us, that's often how you will learn the most.
12-month course, starting in October
Designed for HR professionals, learning and development professionals, and people consultants.
A central philosophy of the programme is a belief in the importance of self-directed study, coupled with collaborative working.
The programme takes an experiential approach to learning and development, which is why project work is used to complement academic study. Throughout the MA you are actively encouraged to diagnose and explore issues that are central to your individual learning – and encouraged to question and challenge philosophies and theories and to re-examine established beliefs and managerial practices.
Through its various strands and activities, the programme aims to:
Develop your skills and awareness as a responsive, reflective practitioner, able to analyse and respond to changing needs and evolving organisational contexts
Develop your critical thinking skills and your analytical capabilities
Increase your confidence and skills in working with others within an international learning community
Develop your ability to form balanced and reasoned judgements about the value, strengths and weaknesses of your own work and those of others
We look for the following qualities in those who join the programme:
Intellectual curiosity, enthusiasm and stamina, and the capacity to grapple with complex, multi-faceted issues and abstract concepts
Flexibility and open-mindedness in your thinking, and the readiness to challenge your own assumptions and preconceptions
Receptiveness to the ideas of other members of the group, and to support the development of others through constructive debate and feedback
An active approach to learning
Critical engagement in individual and group learning
The modules on the MA in HR and Consulting are taught over three terms, with a break at Christmas and Easter. Some of the modules span across terms. The first term, from October to December, sets the groundwork for the programme with a number of short and small assessments and a focus on key HR, development and teamwork knowledge and skills.
Alongside the modules listed below, there is also a Careers and Learning Development element, which provides interactive group sessions over term one and two that will equip you with skills to make the most of your learning, study and careers opportunities.
During your second term from January to March you engage in a consulting project with an external client organisation, as well as developing advanced knowledge in HR and research methods. In this term you also begin to work on your dissertation proposal.
From May to July you develop your advanced knowledge in leadership, and work on your Masters dissertation in a learning group, with support from your dissertation supervisor. The dissertation is your opportunity to focus on an HR or consulting topic of your choice. You will submit it at the end of August, at the end of your Masters programme.
Advanced HR and Professional Practice

This module aims to develop knowledge and skills in HR theory and professional practice. This module builds on student' foundational understanding and knowledge of HR provided in the introductory module in Term 1. The module is focused on financial aspects of HR and power and politics and the application of theories and ideas into practice.

The aims of this module are:

To contextualize current debates over human resources and consulting in the current practice of executive leaders in the HR, Finance, Strategy and other functional leadership spaces.
To introduce students to the primary regulatory and fiduciary responsibilities held by organizational leaders and to explore how these relate to current thinking in people-related challenges inside organisations.
To enable students to understand the language used by senior leaders in business when discussing people-related issues in financial terms.
To provide students with a working knowledge of return on investment models in order to evaluate the impact of human resources-related consulting interventions.
To aid and support students' professional development by enabling them to apply and demonstrate key knowledge, understanding and learning in relation to advanced aspects of HR professional practice.

Learning outcomes:

On successful completion of this module students will be able...

1. To demonstrate the analysis of market and competitive environments of organisations and how organisational leaders and the HR function respond to them

2. To demonstrate the analysis of government policy and legal regulation and how these shape and impact on organisational and HR strategies and HR practices.

3. To demonstrate the assessment of the contribution made by HRM and HRD specialists in different types of organisation

4. To demonstrate the interpretation of financial information

5. To demonstrate the management of financial resources

6. To demonstrate the drawing of appropriate conclusions and making recommendations based on costed options

Advances in Leadership

This module aims to develop knowledge and skills in the practice of leadership in organizations. The module is focused on leadership theory and practice in organizations and the application of theories and ideas into practice.

Learning outcomes:

On successful completion of this module students will be able to...

- Demonstrate the critical discussion and evaluation of the characteristics of effective leadership and the methods used to develop leaders in organisations

- Demonstrate knowledge of the contribution of the promotion of flexible working and effective change management in organisations

- Evaluate major theories relating to motivation, commitment and engagement at work and how these are put into practice by organisations

Dissertation research in Human Resources and Consulting

Building on DLM503, this module aims to give students experience in the design, development, planning and conduct of a research project; including creating data collection instruments, employing different research methods, negotiating access for data, prioritising, planning and managing time and work effectively, and crafting a major piece of academic work in the broad areas of human resources and consulting.

The aim of the dissertation is for students to design and conduct an independent, self-managed and clearly defined piece of research in a topic/ area relevant to HR and Consulting, using appropriate research methods. Students are expected to identify a question which is of intellectual/ scholarly interest and to critically engage with theory and existing knowledge relevant to HR and Consulting.

Learning outcomes:

On successful completion of this module students will be able to:

Provide an adequate formulation of the research question, in light of the literature reviewed

Demonstrate understanding and application of research design and methodology by providing a methodological rationale for the methods chosen

Demonstrate knowledge and understanding of data methods and analysis by collecting and analysing appropriate data

Apply the methods and/or perspective adequately throughout the data analysis

Discuss the findings and link this discussion adequately to the literature review

Make an intelligible contribution to debate

Draw conclusions from the study and reflect on the methods and processes

Negotiate access for data,

Prioritise, plan and manage time and work effectively.
The Organisational Diagnosis and Consulting project is where you can put to real practical use the skills in consultancy, research and project management that you have been building during Term 1. It will also draw on your previous work experience.
The project runs over eight weeks in Term 2 and you work in teams of six-eight students, with support from a tutor. Clients for the project typically come from both the private and public sector, and may include large and small organisations.
In the initial four weeks you undergo an intensive training in consultancy techniques and skills which will deepen your understanding of the nature of consultancy and what it means to be a consultant, whether internal or external. In addition to the academic input you will be given very practical advice by practitioners from consultancy organisations on how to manage a consultancy intervention, in particular how to manage the client relationship.
In the second four weeks, you move into the client project process. You work to a brief supplied by your client on an HR-related area they have identified as important for their organisation. Your task as a team is to provide a more detailed diagnosis of the issue, collect and analyse relevant data, and come up with sound and implementable recommendations as to what needs to be done.
You are supported throughout this process by your tutor as needed, but managing the client relationship is the responsibility of the student group.
Assessment
Our assessments are designed to develop your learning. Coursework has a mix of individual and team-based elements, and goes from smaller and shorter elements in the first term, building in scope and size and leading to the dissertation. Assessments are not necessarily tied to one specific module. The coursework involves essays, group presentations, a consulting project and a dissertation. There are also three exams, which are a requirement for the Associate level of CIPD professional membership.
Connected to HR Industry
During your studies, you will benefit from a range of real-world experiences to connect your learning to the realities of the HR Industry. These include client projects, group tasks, guest talks from senior HR leaders, case-studies from international contexts and cross-cultural learning. Collectively, these elements are designed to develop your experience, encourage you to reflect and allow you to specialise your knowledge to suit your desired career path. Accreditation
The programme is accredited by the Chartered Institute of Personnel and Development (CIPD) and is recognised as equivalent to the CIPD Advanced Level Diploma in Human Resource Development. Upon successful completion students can gain Associate (Assoc CIPD) level of professional membership. As a level 7 award this provides a route for future upgrade to Chartered CIPD membership.
Scholarships
Our programme-specific scholarships for 2020 entry are aimed at high-achieving students with a strong academic or personal profile. We'll automatically consider you for these scholarships when you apply and if you are shortlisted we'll be in touch with the next steps, so it's best to apply as soon as possible.

We also offer other scholarships. Please visit our Apply for Masters page to find out more.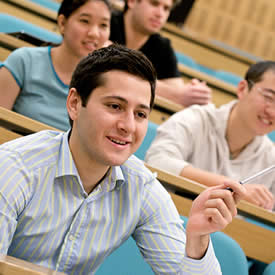 Route to PhD Study
UK/EU applicants with a good honours degree who wish to go on to study for a PhD can apply for an Economic and Social Research Council (ESRC) 1+3 Studentship. This covers tuition fees and, depending on eligibility, living expenses for the MA and, provisionally, for a further three years' study for a PhD.
Careers
You will benefit from a dedicated Careers and Learning Development module, which integrates job-seeking advice and careers development alongside inputs on assessment, coaching and professional development.
This is supplemented by the Careers Team at LUMS who help you to shape your career plans and support your job-hunting process in a variety of ways, including personalised one-to-one support and interactive workshops on areas such as career strategies, writing CVs and applications, interview skills, psychometric testing, what to expect at assessment centres, and online networking strategies.
Alumni from the programme have entered into a wide range of specialisms across the globe – in HR, consulting, academia and other business areas. Recent alumni have secured roles including Associate Consultant, Senior HR Manager, Training Development Specialist, Reward and Performance Manager, HR Business Partner and Learning Solution Project Manager at organisations such as PriceWaterhouseCoopers, Ernst and Young, Teleperformance Benelux, AchieveForum, KPMG India and Deloitte.