Environmental Science
PhD

- 2020 Entry
Entry Year
2020
Duration
Full time 36 Month(s)
Course Overview
A great strength of LEC is its ability to share expertise and ideas from many disciplines in order to provide a flexible approach, which is so important in the dynamic, rapidly developing discipline of environmental science. Although the work is often organised within themes and research groups, there is much collaborative activity transcending these boundaries.
Fees
Fees
| | Full Time (per year) | Part Time (per year) |
| --- | --- | --- |
| UK/EU | TBC | TBC |
| Overseas | £20,230 | £10,115 |
The Home/EU tuition fees are set in line with the standard fee stipend provided to students funded by the UK Research Councils. The fee stipend for 2020/21 will be announced in Spring 2020.
As a guide, the Home/EU fees for entry in 2019 were:
Full-time - £4,327
Part-time - £2,164
The University will not increase the Tuition Fee you are charged during the course of an academic year.
If you are studying on a programme of more than one year's duration, the tuition fees for subsequent years of your programme are likely to increase each year. The way in which continuing students' fee rates are determined varies according to an individual's 'fee status' as set out on our fees webpages.
What are tuition fees for?
Studying at a UK University means that you need to pay an annual fee for your tuition, which covers the costs associated with teaching, examinations, assessment and graduation.
The fee that you will be charged depends on whether you are considered to be a UK, EU or overseas student. Visiting students will be charged a pro-rata fee for periods of study less than a year.
Our annual tuition fee is set for a 12 month session, which usually runs from October to September the following year.
How does Lancaster set overseas tuition fees?
Overseas fees, alongside all other sources of income, allow the University to maintain its abilities across the range of activities and services. Each year the University's Finance Committee consider recommendations for increases to fees proposed for all categories of student and this takes into account a range of factors including projected cost inflation for the University, comparisons against other high-quality institutions and external financial factors such as projected exchange rate movements.
What support is available towards tuition fees?
Lancaster University's priority is to support every student in making the most of their education. Many of our students each year will be entitled to bursaries or scholarships to help with the cost of fees and/or living expenses. You can find out more about financial support, studentships, and awards for postgraduate study on our website.
How to apply for a PhD
We offer a number of different routes to beginning your PhD study.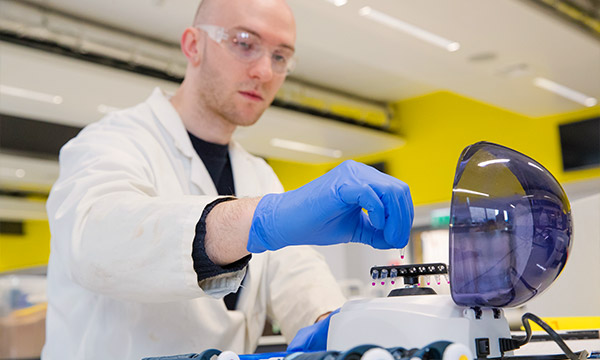 Laboratories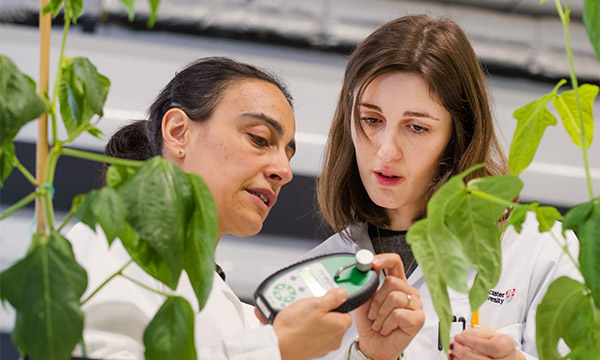 Research Facilities Field Sites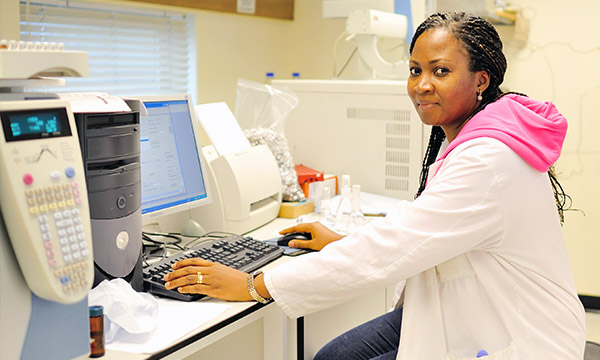 Cutting-Edge Technologies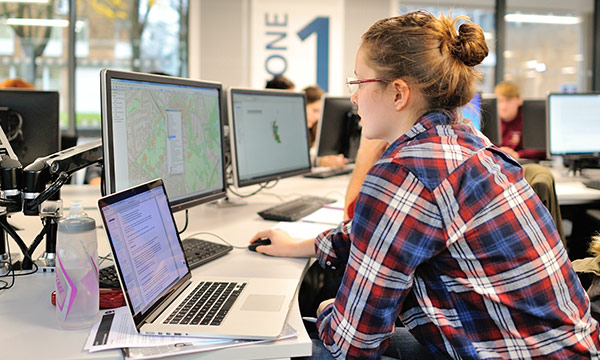 Rich Data Resources
Postgraduate study is carried out in the Graduate School for the Environment. This is a collaboration between Lancaster University's Environment Centre, the Centre for Ecology & Hydrology, and Rothamsted Research.