Overview
Top reasons to study with us
10

10th for Thought Leadership-Master's in Marketing

QS Business School Rankings (2023)

35

35th for Master's in Marketing (world)

QS Business School Rankings (2023)

Ranked 85th worldwide for Business and Economics in the Times Higher Education World University Rankings by subject 2022.
Marketing is an exciting, challenging, and nuanced discipline that touches upon every aspect of our lives – from the products we buy, the retail stores we visit, to the websites we browse. Almost every company has a marketing department and marketing skills are highly valued in contemporary businesses. The work that marketers do can have a profound impact on society, the economy, the environment and culture.
The MSc Marketing is your gateway to a thriving professional career in marketing. Our perfect blend of theory and practice, alongside connections with top employers and industry influencers, will help you to become a knowledgeable marketing postgraduate who will flourish in a changing and dynamic landscape. As a conversion programme, the MSc Marketing will fast-track your career by offering outstanding and comprehensive training to graduates from non-marketing disciplines.
The programme provides a well-rounded marketing education that fosters the critical and strategic skills to multiply your career prospects. You will learn about global issues as well as the theories, tools, and techniques that connect and shape firms, markets and consumers. You will also have the flexibility to choose between elective modules to advance your specific marketing interests, such as digital marketing and branding strategy. In the final term, you will work on a company-commissioned dissertation for a client to explore real-life solutions to a problem and present and develop your findings.
The programme is double accredited by the Chartered Institute of Marketing (CIM) and Digital Marketing Institute (DMI), allowing you to gain professional qualifications alongside your degree. You will be able to take advantage of our award-winning careers team and active alumni network during your time as a student and after your studies.
Course accreditation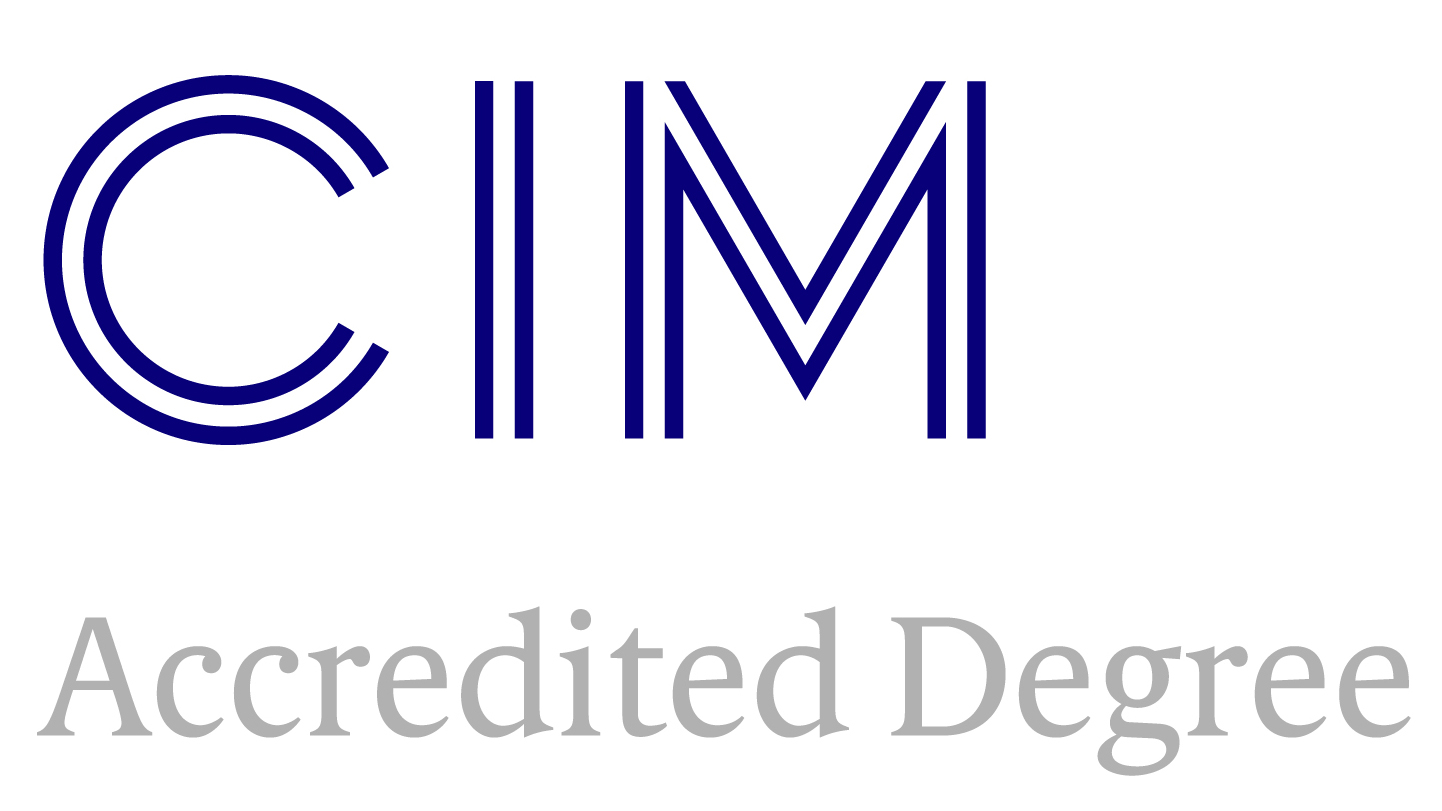 Students on the MSc Marketing programme are automatically enrolled in the Chartered Institute of Marketing's Accredited Degree for one year. You'll have the opportunity to gain the professional qualification of CIMDip if you wish to engage in additional study alongside the Master's course.
Learn more about the Chartered Institute of Marketing accreditation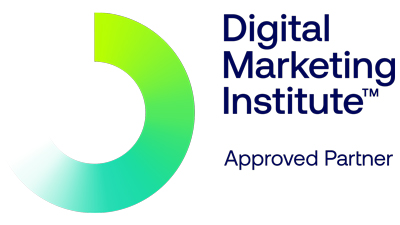 The programme is approved by the Digital Marketing Institute (DMI), the global standard in digital marketing professional learning and certification. Students on the MSc Marketing programme are eligible to enrol on the DMI certification (extra charge payable to DMI, current fee approx. £250 + VAT), allowing you to gain Associate level certification upon completing your programme and lifetime access to DMI resources.
Learn more about the Digital Marketing Institute accreditation
Entry Requirements
Academic Requirements
2:2 Hons degree (UK or equivalent) in any subject (except Marketing). One or two 'taster' Marketing modules may be acceptable.
If you have studied outside of the UK, we would advise you to check our list of international qualifications before submitting your application.
English Language Requirements
We may ask you to provide a recognised English language qualification, dependent upon your nationality and where you have studied previously.
We normally require an IELTS (Academic) Test with an overall score of at least 6.5, and a minimum of 6.0 in each element of the test. We also consider other English language qualifications.
If your score is below our requirements, you may be eligible for one of our pre-sessional English language programmes.
Contact: Admissions Team +44 (0) 1524 592032 or email pgadmissions@lancaster.ac.uk
Course Structure
You will study a range of modules as part of your course, some examples of which are listed below.
Information contained on the website with respect to modules is correct at the time of publication, but changes may be necessary, for example as a result of student feedback, Professional Statutory and Regulatory Bodies' (PSRB) requirements, staff changes, and new research. Not all optional modules are available every year.
Fees and Funding
We set our fees on an annual basis and the 2024/25 entry fees have not yet been set.
Additional costs

There may be extra costs related to your course for items such as books, stationery, printing, photocopying, binding and general subsistence on trips and visits. Following graduation, you may need to pay a subscription to a professional body for some chosen careers.

Specific additional costs for studying at Lancaster are listed below.

College fees

Lancaster is proud to be one of only a handful of UK universities to have a collegiate system. Every student belongs to a college, and all students pay a small College Membership Fee which supports the running of college events and activities.

For students starting in 2023, the fee is £40 for undergraduates and research students and £15 for students on one-year courses. Fees for students starting in 2024 have not yet been set.

Computer equipment and internet access

To support your studies, you will also require access to a computer, along with reliable internet access. You will be able to access a range of software and services from a Windows, Mac, Chromebook or Linux device. For certain degree programmes, you may need a specific device, or we may provide you with a laptop and appropriate software - details of which will be available on relevant programme pages. A dedicated IT support helpdesk is available in the event of any problems.

The University provides limited financial support to assist students who do not have the required IT equipment or broadband support in place.

Application fees and tuition fee deposits

For most taught postgraduate applications there is a non-refundable application fee of £40. We cannot consider applications until this fee has been paid, as advised on our online secure payment system. There is no application fee for postgraduate research applications.

For some of our courses you will need to pay a deposit to accept your offer and secure your place. We will let you know in your offer letter if a deposit is required and you will be given a deadline date when this is due to be paid.

Fees in subsequent years

If you are studying on a programme of more than one year's duration, the tuition fees for subsequent years of your programme are likely to increase each year. Read more about fees in subsequent years.
Scholarships and Bursaries
Details of our scholarships and bursaries for 2024-entry study are not yet available, but you can use our opportunities for 2023-entry applicants as guidance.
Check our current list of scholarships and bursaries.
Important Information
The information on this site relates primarily to 2023/2024 entry to the University and every effort has been taken to ensure the information is correct at the time of publication.
The University will use all reasonable effort to deliver the courses as described, but the University reserves the right to make changes to advertised courses. In exceptional circumstances that are beyond the University's reasonable control (Force Majeure Events), we may need to amend the programmes and provision advertised. In this event, the University will take reasonable steps to minimise the disruption to your studies. If a course is withdrawn or if there are any fundamental changes to your course, we will give you reasonable notice and you will be entitled to request that you are considered for an alternative course or withdraw your application. You are advised to revisit our website for up-to-date course information before you submit your application.
More information on limits to the University's liability can be found in our legal information.
Our Students' Charter
We believe in the importance of a strong and productive partnership between our students and staff. In order to ensure your time at Lancaster is a positive experience we have worked with the Students' Union to articulate this relationship and the standards to which the University and its students aspire. View our Charter and other policies.