Inside the Great Hall
by Catherine Brabin
As a Theatre student, it was a shock to me to recently overhear someone on the bus asking where the Great Hall was! Clearly, a review of Lancaster's arts facilities is long overdue, and considering I spend most of my time on campus using them, I think I am well informed enough to offer one!
So, what is the Great Hall?
The Great Hall is where you'll go for your welcome talks on open days or introductions to Lancaster during Fresher's Week.
If you're looking for an arts event and it's not being held in the LICA building, the Great Hall Complex is where you're most likely to find it! So…let's break it down, shall we?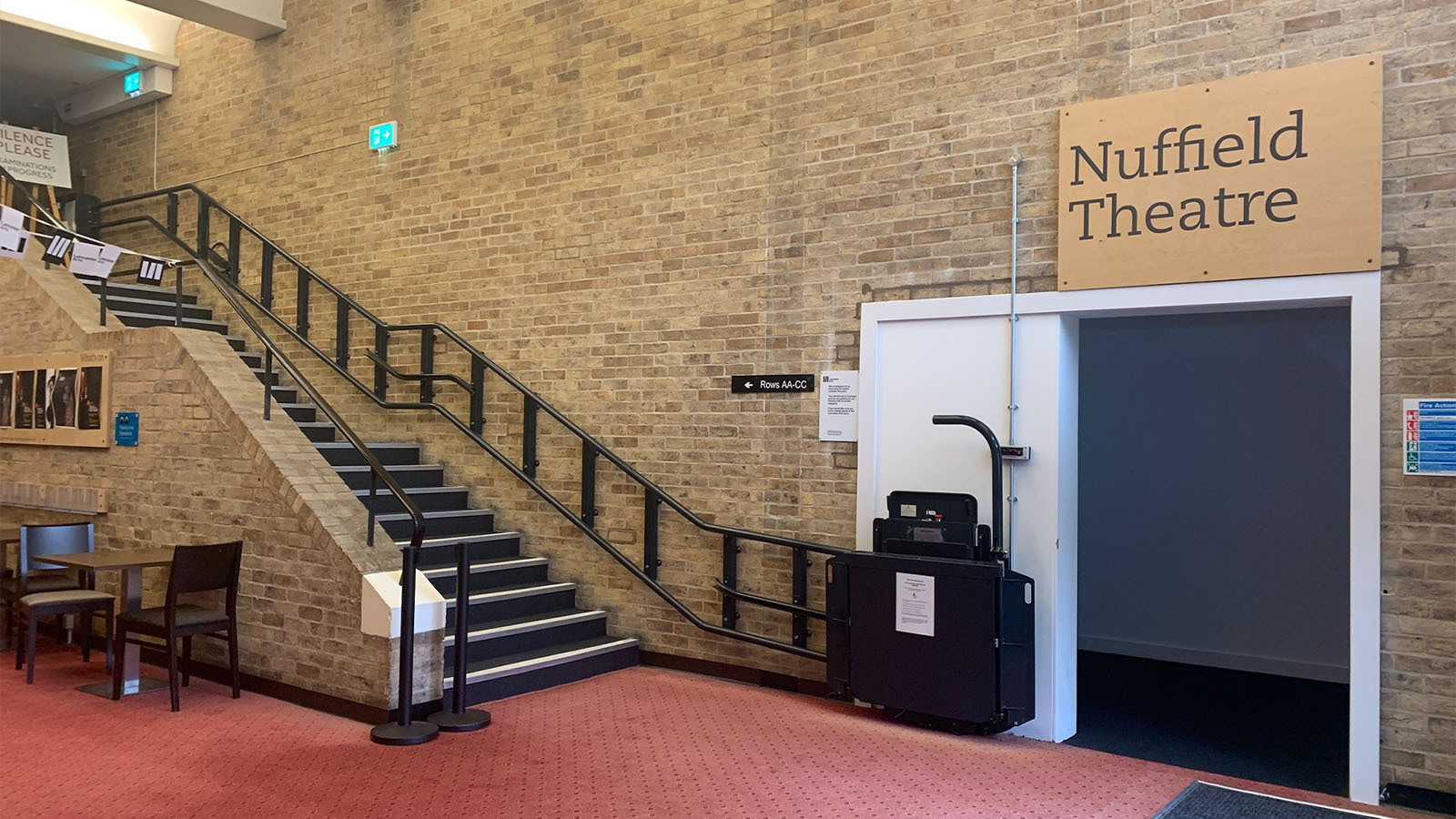 Quite simply, the Nuffield is Lancaster's very own theatre on campus, located within the Great Hall complex! It's the prime location for viewing both degree shows and performances in affiliation with Lancaster Arts.
I'm in my third year now, which means at the end of this term the Nuffield will seem like a second home to me, as I'll be spending lots of time there rehearsing and rigging it out for my final assessed showcase.
The Nuffield is the largest black box theatre outside London, with a reversible audience and stage area. Fun Fact, the seating bank was switched with the stage after twenty years in 2019, just before I started my first year.
Outside of degree-related showcases, plenty of Lancaster Arts events are staged in the Nuffield. Lancaster Arts is based at Lancaster University and encompasses the Nuffield, the Great Hall and the Peter Scott Gallery – another site on campus where art displays and performances are occasionally held!
Throughout my three years at Lancaster (taking COVID into account of course) I have been to see quite a few shows, including Silent Lines, a dance and visual arts piece choreographed by Russel Maliphant, The Witching Way, a multi-media piece inspired by the Pendle Witch Trials, and Cupid's Revenge, a dance theatre comedy show all about love and human connection.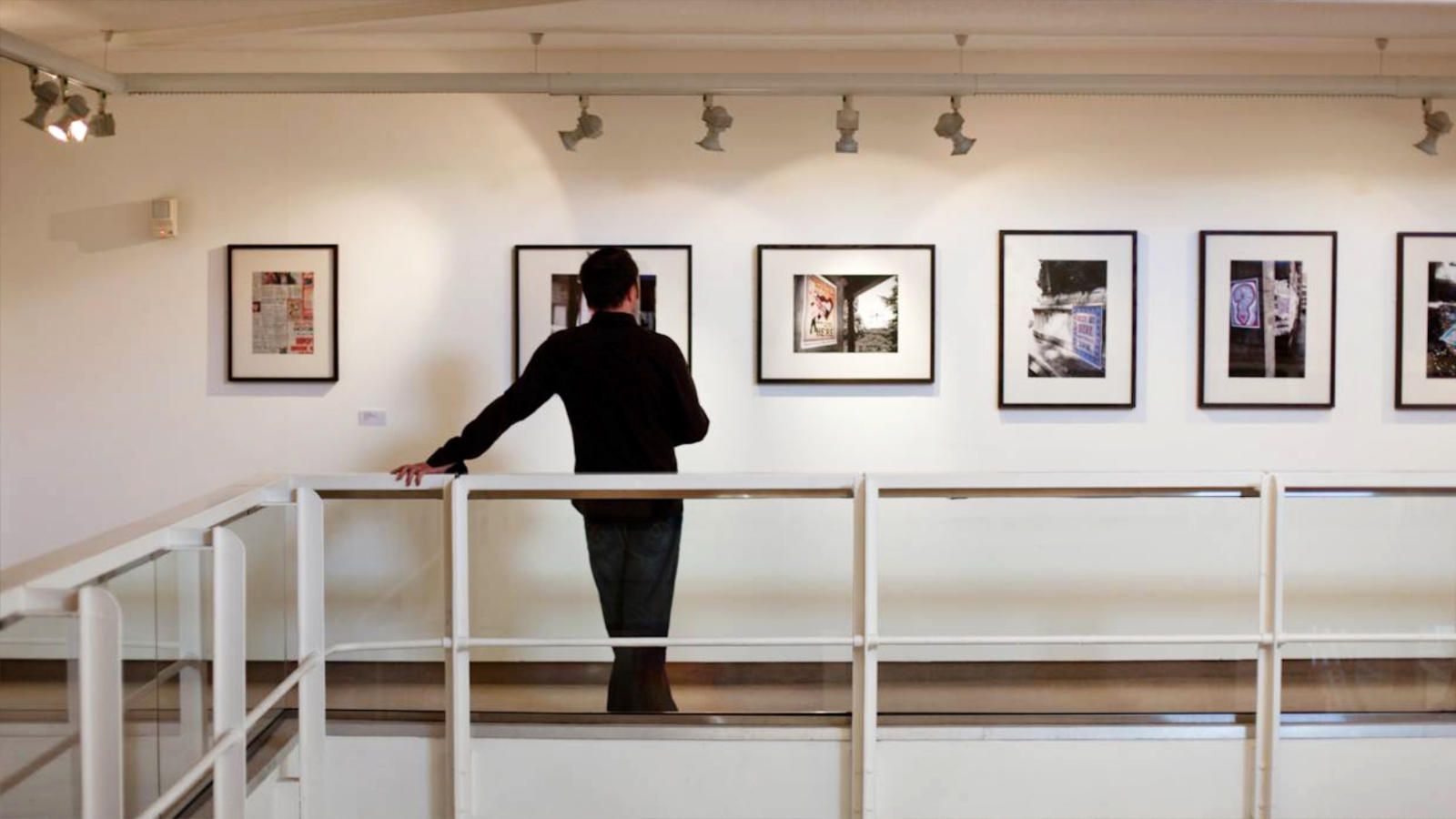 Clearly, The Nuffield has a lot of different styles and genres on offer to appeal to everyone, and now that we are post-pandemic, Lancaster Arts has much more in store for the upcoming months. This term, you can check out:
LUDans Annual Showcase, On Broadway!, choreographed and performed by the students of the dance society. 18-19 Feb.
Brahms, Old Soul Young at Heart, a rare performance of Brahms' sonatas written for violin and piano. 24 March.
Nikki Rummer: Unbroken, a solo dance piece telling a personal story of generational trauma with a universal resonance. 28 April.
To buy tickets, head to the box office (again found in the Great Hall complex), or to the Lancaster Arts website. Discounts are available for Lancaster students if you create an account, which is an added bonus!
What else does the Great Hall have to offer?
The Great Hall complex has a number of other rooms that are specifically for getting artistic.
The Mirror Hall
A fantastic space to choreograph in, for as the name suggests, the wall is lined with mirrors to give you a good look at everything you're creating. For me, the Mirror Hall calls to mind a tap audition I attended as part of LUDans, and a fantastic drama therapy workshop I enjoyed in my first year.
The Playroom
Due to its sprung floor, this is another great space not only for theatre seminars and rehearsals, but dance or fitness societies to congregate. During my first year, I attended LU Ballet Society classes in the playroom once a week, as it offers portable ballet bars and mirrors on wheels.
Dalton Room
If you fancy a bit of singing or song writing, this is the room for you! Fitted out with a piano, my main memories of the Dalton room involve singing rehearsals for The Roaring Girls, a student-led musical I was part of in the first year, and wandering past to the sounds of others practising lovely little tunes!
Final thoughts
So, if you're planning on studying an arts subject like me, or are just someone with a creative flair, hopefully, this rundown of the Great Hall complex has intrigued you! Lancaster definitely has plenty to offer in terms of contemporary arts, and now that you know all the prime places to head to for your projects, societies, or viewing pleasure, you should be well-equipped to make the most of the universities' many facilities.