Our favourite places on Campus
with Catherine Brabin, Reka Kutvolgyi and Csenge Karl
Have you ever heard other students discussing a specific location or facility on campus and wondered…what are they talking about? This has happened to me quite a few times throughout my three years at Lancaster, and it seems there are a few must-see hotspots that are reserved for only those in the know.
This week, Csenge Karl, Reka Kutvolgyi and I, Catherine Brabin decided to explore further afield and discover some of the most niche and unheard-of places on campus so that you don't have to. Finally, you can be cool and mysterious too! We've even compiled them into a succinct little list for you – you're welcome.
These pretty spots found at the Lancaster Environment Centre are perfect for when you want to switch up your study routine. They offer a little bit of nature or wide-open spaces which I can confirm make you feel very professional when you're tapping away on your laptop!
With one on all three floors of the library extension, opened in April 2021, the Living Walls will brighten up any study session! Made with real plants, the living walls offer a soothing, aesthetic touch to the library which is bound to get you motivated.
Postgraduate Study Area
This enormous room located on the B Floor of the library is usually pretty quiet – so if you're struggling to find somewhere to sit, always check this space out. With high ceilings and huge windows, the PG study area is super bright and airy, and there are some lovely views of the north campus on a sunny day.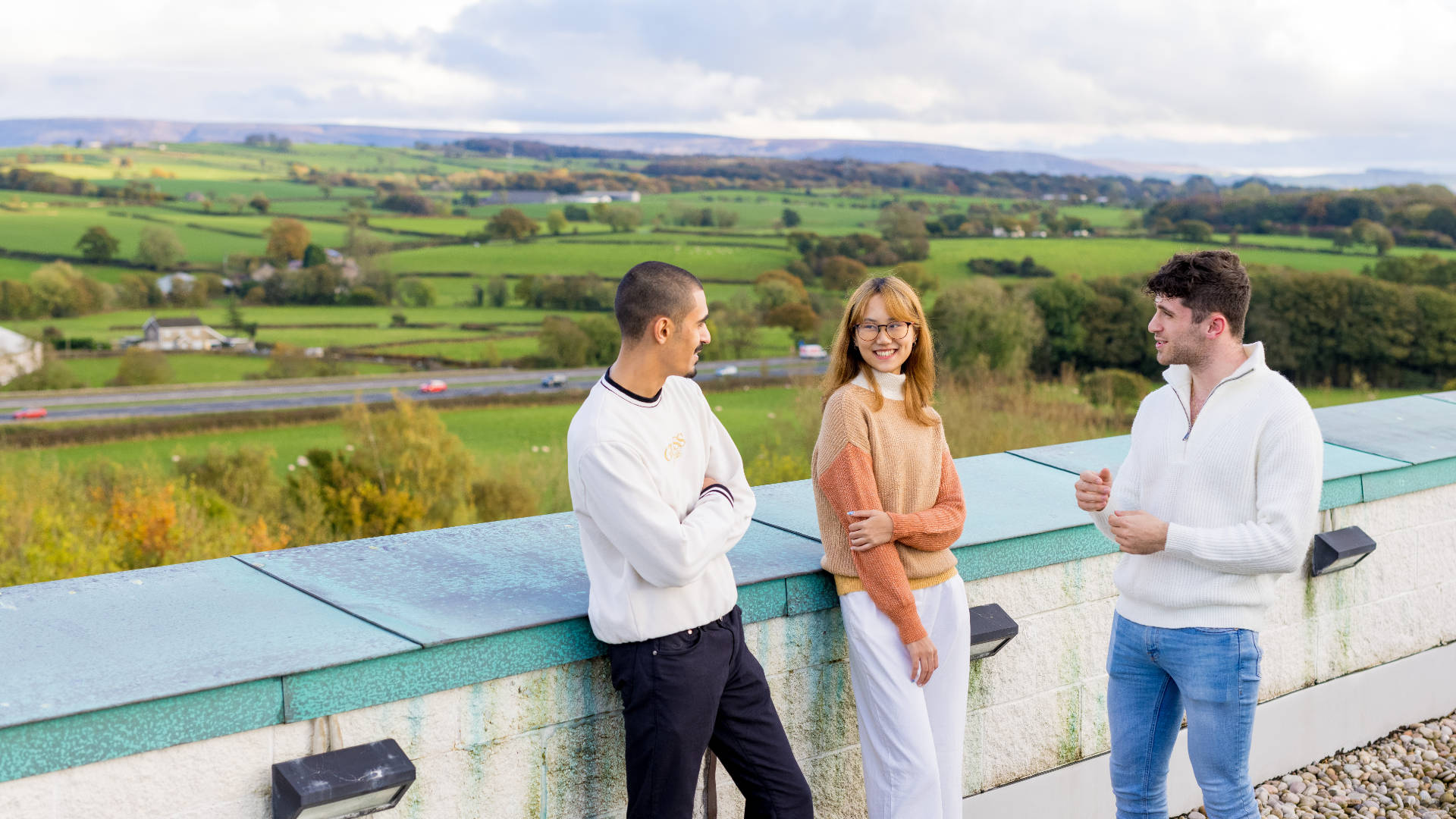 InfoLab SkyLounge and Roof
Make your way to the top of the InfoLab building, located at the very end of the South Spine, and you will find a lovely study space! The café here is no longer in operation, but you can't beat those huge windows – a running theme on Lancaster's campus! – which provide a fantastic view to keep you entertained during breaks (or moments of distraction).
Small Pendle Terrace
This outside area at the top of Pendle Rooms is a nice little secluded spot looking out onto Pendle accommodation. Great for a sit-down, a chat or a snack in the warm weather, head here if you want a break from all the hustle and bustle on campus.
4. At the EcoHub and orchard
The Green Lancaster Community Orchard
Head along the track towards the netball courts and you will come across a hidden outside area, complete with benches to sit and enjoy the view of the woodland and flowers which surround it. Again, another top pick for the summer months if you want to avoid the busier zones on campus!
ECO Hub
Tucked away in Alexandra Park on the southwest campus is the Green Lancaster ECOHub, a nature-based garden focused on sustainable agricultural production. Ran by volunteers, the Hub has 40 raised planting beds, a fruit tree orchard, beehives, and a recently installed greenhouse containing Mediterranean crops. It is as beautiful as it sounds, and somewhere that you should definitely check out - particularly as it gets warmer!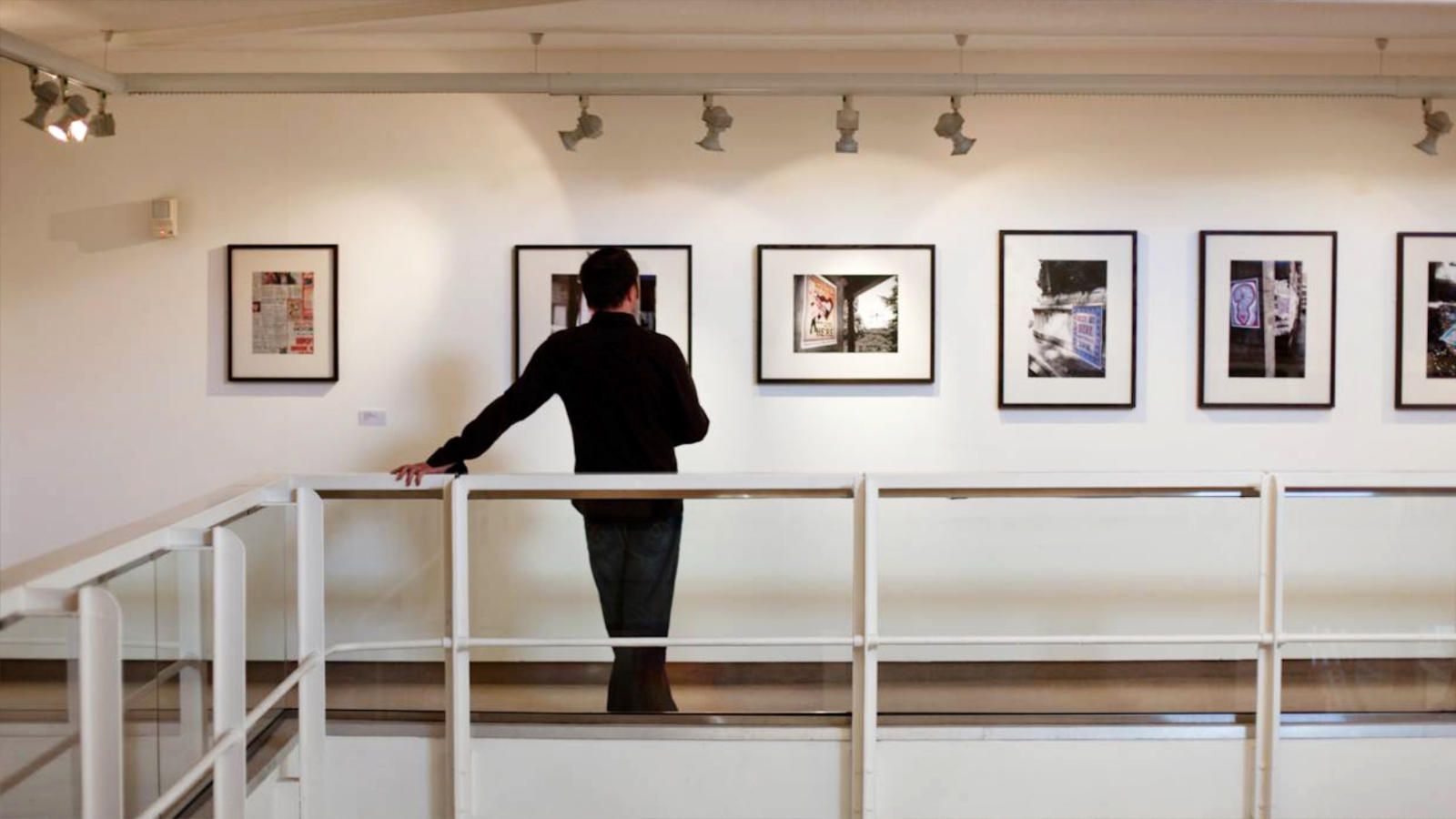 Located near the Great Hall, the Peter Scott Gallery is named after Peter F, Scott, CBE, in memorial of his benevolence at Lancaster University. The gallery is a core element of the combined arts organisation, Lancaster Arts, and offers both a fantastic art gallery and performance venue.
Got a group project you're working on? Fancy getting started in a space surrounded by tranquil woodland? The study pods located in the forest near the LICA building are the perfect place for a calming work session or group meeting. You can book them out online just like any room in the library or studio in the LICA building, and it's definitely something you should try out at least once during your university career!
7. The Lake Carter decking
The lake by the Sports Centre may not be the most 'secret' of places - but I had no idea it was called Lake Carter! Also, hardly anyone tends to use the little deck there, which is a great spot to feed the ducks and get some Taylor Swift 'the lakes' vibes.
This list was in no particular order because we just couldn't rank these gorgeous spots on campus! Hopefully, you've gained some insight into areas that you've never visited before, and will be able to be 'that' smug person who knows all the cool places to head to when you and your friend fancy a change of scenery!
Have fun exploring!
Catherine, Csenge and Reka