Things to do in Lancaster
by Catherine Brabin
Exams are coming to an end, the weather is warming up, and I'm here just in time to help you plan your summer in Lancaster! So, in no particular order, here we go!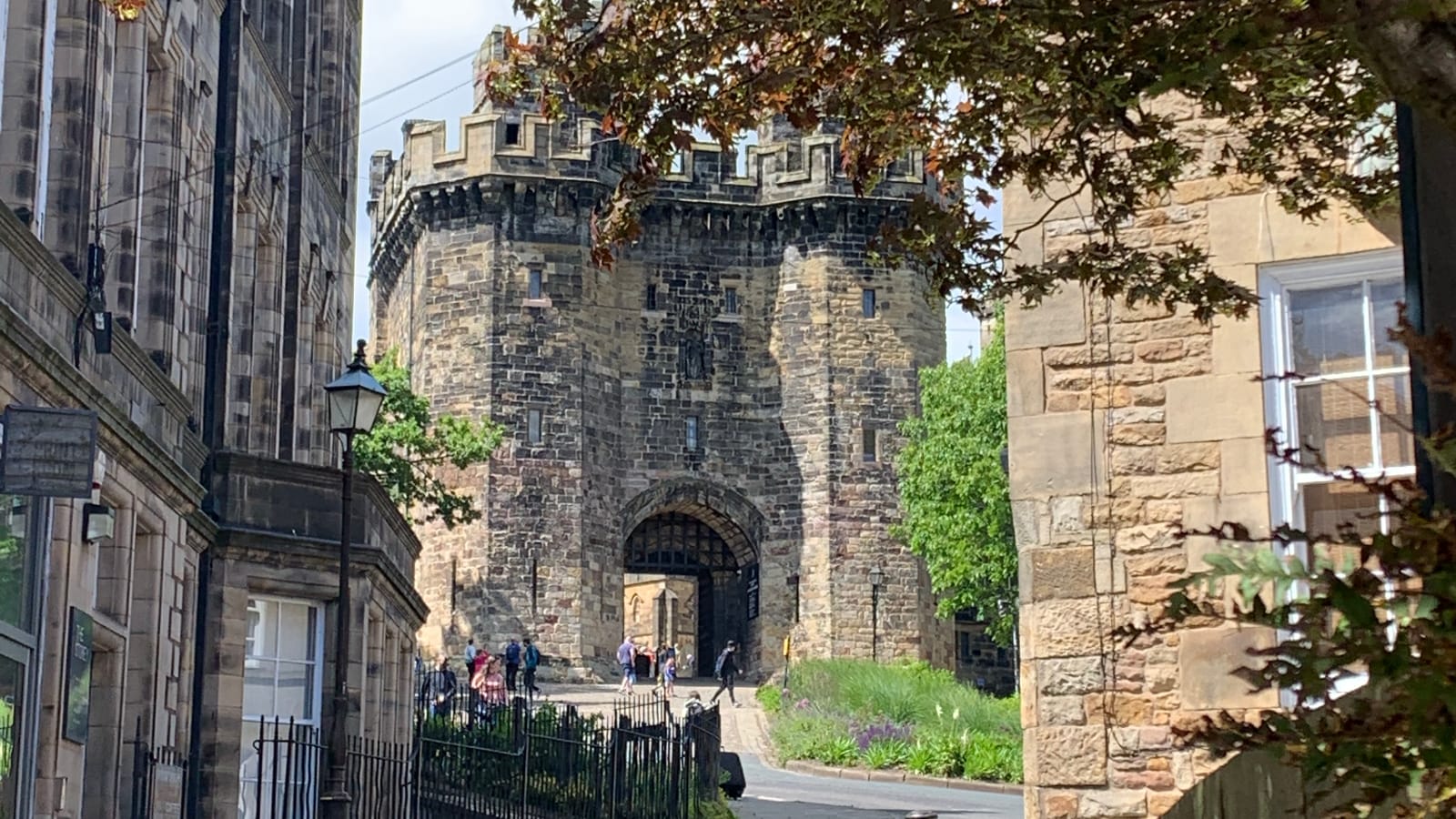 This is so simple, and perhaps a little obvious, but the Lancaster Castle tours are really underrated. They make a great day out and I would definitely recommend checking them out in your free time following exams!
Tickets for students are £6.50 (so remember to bring your student card) and the tours last about an hour. I went with a couple of friends and found the experience so interesting. We got a look inside parts of the modern prison that used to function within this castle grounds until 2011, the castle's Tudor underbelly, and its 18th-century courtrooms – which, heads up, you can't take photos of because they are still in use today.
Our tour guide was so enthusiastic and passionate about the history of the castle and he made sure that we learned so much within the hour. It's a great way to get to know the roots of Lancaster a little better and come away with some fun facts to impart to your pals!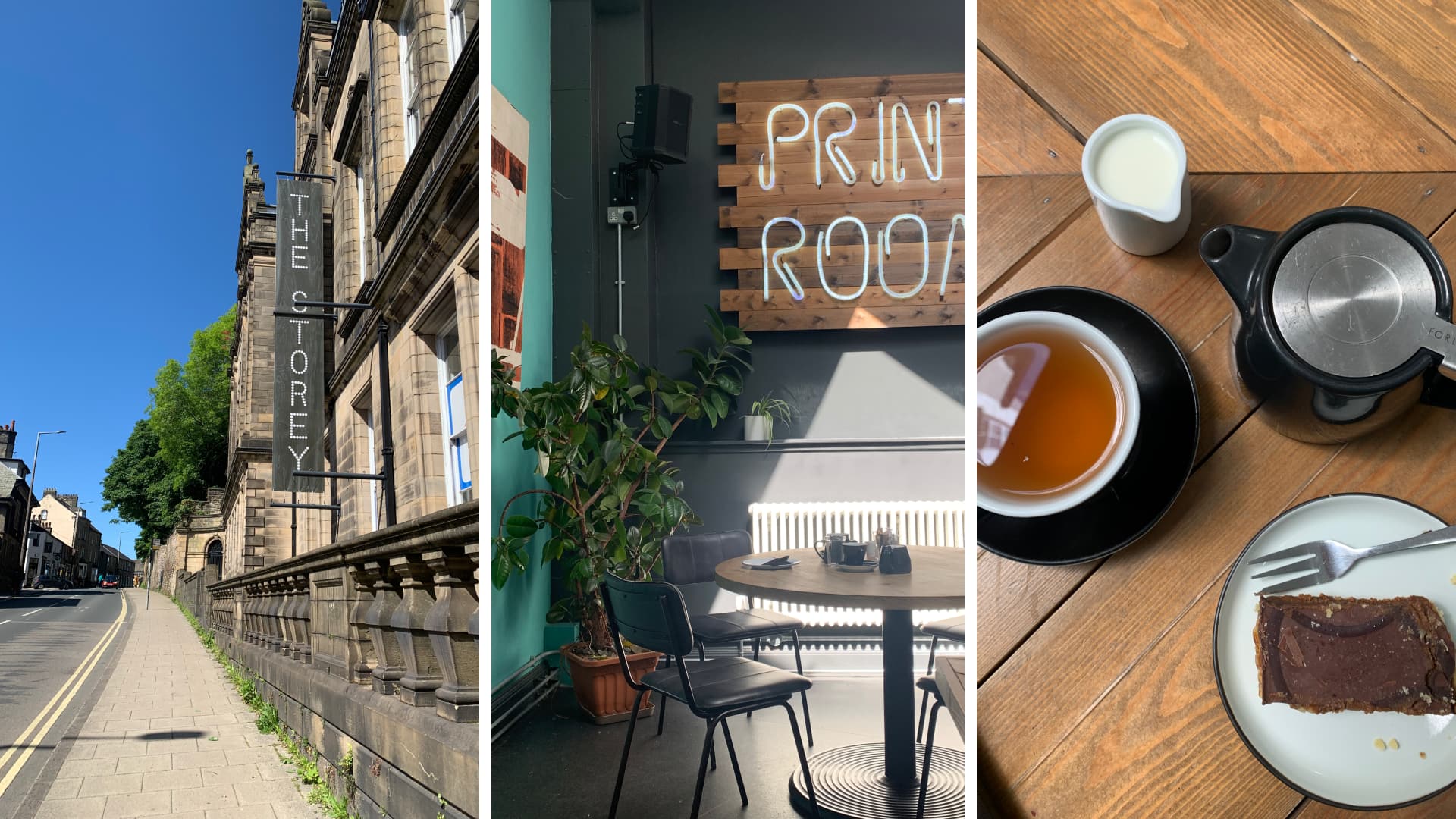 Once you've finished at the castle, why not head two minutes round the corner and have a hot drink or a cake at The Storey? On this particular visit, I couldn't resist trying out their Billionaire's Shortbread - 10/10 from me.
This café has a really nice atmosphere full of plant life and is great if you fancy doing some chill work or just sitting and relaxing. I particularly love their pots of vanilla tea for £2.30 bought in from Atkinsons Coffee House, so definitely give that a go if you're in the mood for a less caffeinated beverage!
Gallico Lounge
Plenty of new restaurants have opened up in Lancaster over the past couple of months – I'm excited for a classic Nando's when renovations are finished, I can't lie.
However, Gallico Lounge on Market Street is a great one to try out if you're plant-based or want to organise a meal with a large group of people. The venue is one of the biggest I've seen for restaurants in Lancaster so there is plenty of seating, and the drinks menu – including soft drinks – offers some of the most interesting and refreshing combinations I've tried in a while.
Even better, they have board games inside, which is an added bonus in my opinion!
Yet another simple and easy option, but there's a reason Williamson Park is so popular!
Perfect for whiling away a summer's evening admiring the sunset, there's also plenty to do in the park during the day. I love going for a peaceful run through the forested areas if I feel like braving exercise on a hotter day.
The Butterfly House offers a unique – and gorgeous – afternoon out. Entry is £3.50 for students, but if you're forgetful like me and don't have your student card on you it's £4. There's also a mini zoo in the same area to explore!
If you're feeling peckish you can always grab something from the café, and if you want a bit of history the Ashton Memorial is right there to admire and explore for a beautiful view of Lancaster and the surrounding area.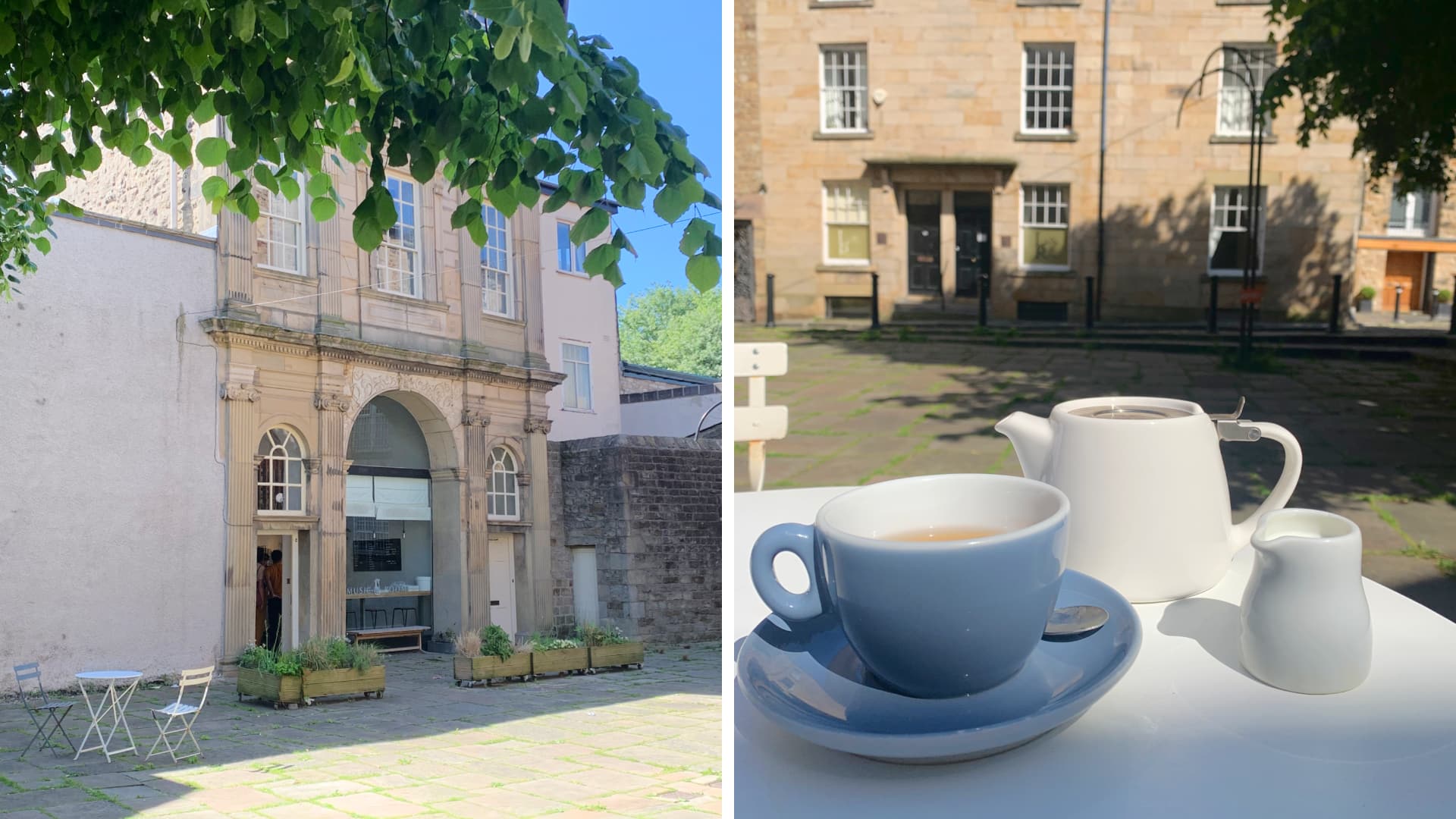 Look, I don't want this list to be overwhelmed by coffee shops, but it is difficult when Lancaster has loads of lovely independent ones dotted around! I might have been living under a rock as I have only just discovered The Music Room, but I have to recommend it.
Hidden away down the fittingly named Sun Street, this venue has a great aesthetic, from its outdoor seating area where I pretend to be on holiday while soaking up the sun, right down to the very look of its coffee cups.
Like The Storey, The Music Room also sells Atkinson's coffee…which is becoming a running theme and probably why I rate it so much!
A walk along the canal is a classic way to spend an afternoon in Lancaster, so I couldn't miss this off the list.
The canal has plenty of options depending on which way you head. I've followed it all the way to the Aqueduct before to have a gander at the River Lune, but going the other way you can explore the Nature Reserve and spy some water-side wildlife on your travels – I particularly love the little goats and alpacas which graze near the railway bridge.
I've enjoyed some lovely peaceful walks on my own or with friends along the canal, and it never disappoints no matter the weather. On a sunny summer's day though, it's particularly beautiful.
The Dukes and The Golden Lion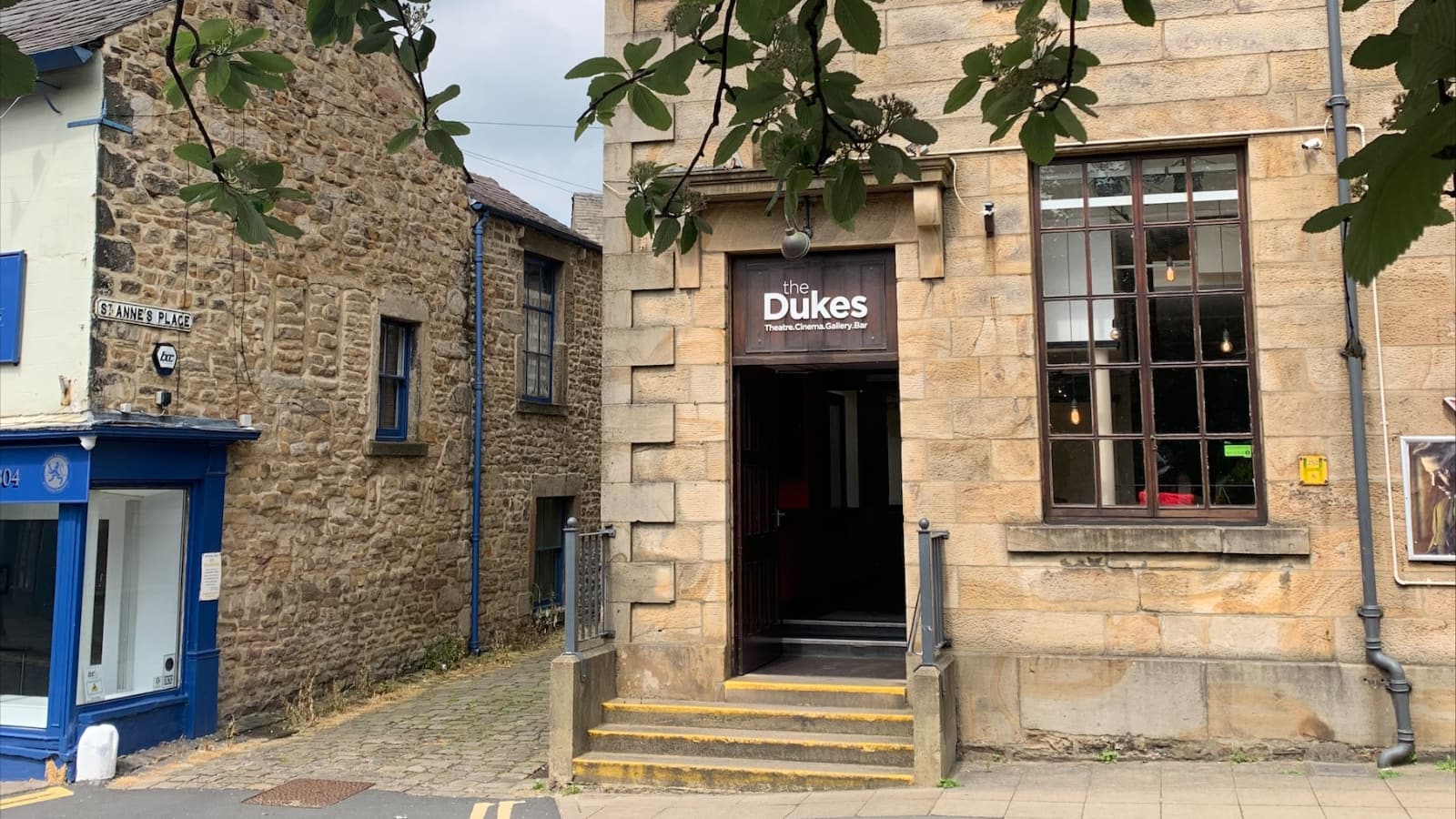 I'm a Theatre student, so of course, I can't resist putting The Dukes on this list.
Found just off Dalton Square, The Dukes has loads to offer, and things get particularly exciting during the summer season. I'm going to see a production of The Jungle Book hosted by them as part of their Play in the Park in late June, and their open-air cinema is also a must-see if you can grab tickets!
The Golden Lion
Tucked away next to The Dukes, The Golden Lion is initially an unassuming little pub, but it makes a great summer evening out. It has a lively atmosphere and might be one to visit before a show at the theatre.
It's one of the locals' best-kept secrets, with decent prices on drinks but also some of the friendliest bar staff you will ever come across. Lancaster has loads of pubs and bars, but I'm recommending this one above the others because of their Open Mic Nights on Tuesdays and Thursdays. I've seen some great local bands and solo artists perform, often with original material, and there is some real hidden talent to be found among them!
Alexandra Square
If you live on campus, you can't beat Alexandra Square for chilling out on the steps on a summer's day, and it provides a lovely bit of nostalgia for older students too.
You can grab a couple of snacks or drinks for a little picnic, or treat yourself to an iced coffee from Costa. The last time I was there it was so hot my friends and I even grabbed some ice creams from Coastal and Co. to sit and enjoy.
The atmosphere on Alex Square on a sunny day is great as everyone tends to flock there with speakers to catch a tan, so if you're struggling for plans and want to soak in the sun, definitely give it a go.
Plus, there's a market day every Thursday where local businesses set up stalls to sell fresh produce, from homemade cakes to vintage records. Perhaps check it out!
Ok, so visiting the Lake District is not strictly in Lancaster, but as it's so easy to access it felt a shame not to include it in this list.
A return ticket direct from Lancaster Station to Windemere cost me £15 and the journey time was just under 50 minutes, so if you're feeling like going further afield, the Lakes is a relatively affordable and accessible day out to consider.
Whether it's a hike you're after, a picture by the peaks, an open-top bus tour through Windemere's quaint streets, or a stop at an independent café, the Lake District has it all and I would definitely recommend it.
Final thoughts
There are loads of things to get up to in Lancaster during the summer months, and I hope this list has given you some inspiration for making plans.
Good luck to everyone whose exams are coming to an end, and remember to stay safe while you're enjoying your free time!